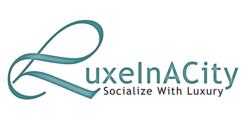 LuxeInACity's Recommended Top Ten Luxury Villas in St Maarten
Montreal, Quebec (PRWEB) October 17, 2012
With the winter months approaching, many are looking at the Caribbean for an exclusive holiday escape. As the must-go island of the Caribbean, Sint Maarten/Saint-Martin is world-famous for its dual flavor. Half-Dutch and half-French, the island is filled with fine-dining establishment, luxury boutiques, exclusive beaches and great nightlife. With only a few five-star hotels on the island, most affluent travelers arrives in private jet and stays at one of the islands many luxury villas.
As a curated list of dream villas, these hand-selected beach houses are fit for the most discerning traveler. The below luxury villas in Sint Maarten/ Saint-Martin are "LuxeInACity Recommended", therefore approved by a team of world travelers who has been at the service of the elite for the last seven years.
LuxeInACity's Recommended Top Ten Luxury Villas in St Maarten are:
1- Bleu Passion: With a stunning open plan and common living space, Bleu Passion offers stunning dinning and sitting areas embraced by a huge pool and Jacuzzi.
2- Del Mar: Decorated in a contemporary décor with a retro touch, Del Mar opens onto a broad terrace with a large pool and lounging area perfectly suited to watch a brilliant sunset.
3- Encore: This hill-side luxury villa provides the perfect setting for a romantic getaway. With a spectacular hotel-like swimming pool surrounded by white deck chairs, guests can enjoy a blissful and relaxing stay.
4- Karekera: This impressive contemporary villa offers an open-plan living space, a gourmet kitchen, a grand terrace with a gazebo and an infinity swimming pool to enjoy the morning sunrise.
5- La Vie en Bleu: As a beachfront luxury villa, La Vie en Bleu offers breathtaking views of the crystal blue seas below and the emerging Anguilla island afar.
6- Le Chateau des Palmiers: This expansive world-class estate is a one-of-a-kind chateau that combines French elegance with Caribbean charm. Offering guests a private gym and tennis court, Le Chateau des Palmiers is in a league of its own. Le Reve: With dramatic architectural features, this dream house offers two screened-in beach side gazebo's for relaxing in the shade and a chef's kitchen to entertain one's guests.
7- Mumbai Villa: Sitting atop Cupecoy Beach, this elegant hideaway combines luxury and convenience. Its outdoor terrace could be compared to one of a small boutique hotel.
8- No Limit: With a large terrace with gazebo, infinity pool and air-conditioned gym, No Limit is an impressive contemporary getaway that will suit the romantic at heart.
9- L'Oasis: This Moroccan inspired villa features a full spa with Jacuzzi, massage room, steam room, and manicure/pedicure area. Fit for royalty, L'Oasis is simply luxurious.
These luxury villas and many more are available for a great holiday escape in Sint Maarten/ Saint-Martin. View our selection of luxury villas at http://www.luxeinacity.com.
About LuxeInACity.com
Launched in 2011 and with corporate headquarters in Montreal, Canada and Gothenburg, Sweden, LuxeInACity is an interactive guide to luxury cities from around the world. Providing priceless information to affluent consumers and travelers worldwide, each luxury city guides features a curated list of premium luxury brands waiting to service the bespoke needs of these high-network individuals. To entertain these affluent consumers in their search, LuxeInACity provides an engaging, comprehensible website with insights on the world of luxury through several media channels, Luxe Blogs, Luxe Videos and Luxe News, and relating to several key luxury categories such as travel, cars, yachting, art & culture, fashion, fine jewelry, watches, wine & spirits, hotels, villas and more. LuxeInACity connects luxury consumers with the luxury brands they love through an interactive web platform that facilitates both brand awareness and brand reach. The founders of LuxeInACity.com have traveled to over 70 countries.