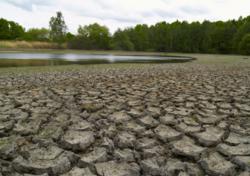 (PRWEB) October 15, 2012
The current drought in the U.S is anticipated to inflict catastrophic financial costs on agricultural and local communities that rely on groundwater. The shortage of water has the potential to affect millions of Americans who depend upon private water wells for their water supply. Clean Water Systems & Stores Inc has expanded it's low-cost Quality Assurance Testing Program so homeowners on private wells in affected areas can optimize their water treatment systems in order to save money and reduce waste water.
The 2012 American Drought is a record-breaking expansion of the drought which started in 2010, when the shortage of snow and rain in North America resulted in little or no rainwater or melt-water to soak in to the earth. The shortage of water covers 80% of the United States as well as central and eastern Canada. The U.S. Environmental Protection Agency estimates that 15% of U.S. residents depend on their own private well for their drinking water supply and the drought is starting to have an impact on thousands of private wells throughout the U.S.
Water Treatment Systems Affected By Shortage of Water
A great number of well water owners employ various kinds of water treatment systems to achieve potable water from their water wells. Included in this are iron filters, water softeners, chlorinators, sediment filters, nitrate filter filters and other types of water filtration systems. These treatment plants and small systems utilize water to automatically maintain and clean the treatment system in a procedure referred to as regeneration, in which the system is back-washed and rinsed to drain to clean and maintain the treatment system. A number of home owners and small system operators do not know how often these systems regenerate or just how much water is used during the process. In the event that the well does not yield adequate flow or pressure to properly clean and regenerate the water treatment system, the treatment system can eventually foul and require premature service.
Low Cost Water Testing and System Optimizing
The Clean Water Systems Water Quality Assurance Program is designed so homeowners and small communities using well water treatment systems can routinely and at a low cost, test the water quality before and after their treatment system. In addition to receiving a laboratory analysis the well owner receives a detailed recommendation on they can improve their water treatment system's performance.
"A lot of our customers have noticed an impact from the drought on their water quality," says Gerry Bulfin, President and CEO of Clean Water Systems & Stores Inc. "Increased sediment, lower water quality, and reduced yields are having an effect on their water treatment systems. We designed this program so they can maximize their water quality and attempt to minimize the amount of waste water coming from their systems. By routinely analyzing their well water before and after their treatment systems on a regular basis, we are better able to work with them in optimizing the function of their filtration system," Mr Bulfin reports.
Many customers are now able to re-use the waste water from their treatment systems for irrigation after the analysis and reports determined the waste water can be recycled. Not all waste water is suitable for irrigation however, and restrictions in some states prohibit reuse.
Report Features Recommendations To Save Water
Water testing before and after the water treatment system are included to determine if it is working according to the manufacturer specifications.
A consultation with the customer on existing water treatment system including recommendations on how to improve efficiency is included. For example many communities and homeowners using well water have water softeners, iron filters or some other type of back-washing filter system that may be set to backwash too frequently, which wastes precious water. Based on the water testing and treatment system settings, the system can often be set to run more efficiently.
Recommendations on re-use of the backwash water are provided as part of the service. Many treatment systems can re-use the waste water for irrigation, if the water is suitable for irrigation. The testing shows if the water is suitable or not for irrigation. Except for water softeners which use salt water brine for regeneration, many types of filter systems have backwash waste water that may be routed to irrigate landscaping. There are some areas where this is prohibited, as some states have restrictions on re-using this waste water.
Clean Water Systems & Stores Inc specializes in custom treatment plants and consulting for communities and homeowners using well water. The company has supplied water treatment systems for groundwater applications for over 30 countries worldwide since 1989, including chlorination, iron filtration, nitrate removal and many other well water quality problems.