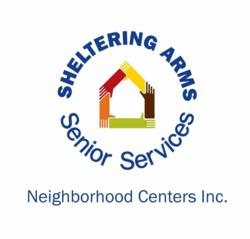 Transportation Rides and Information Partnership (TRIP) program is a direct response to the challenges older adults face accessing transportation
Houston, TX (PRWEB) October 16, 2012
Neighborhood Centers' new "TRIP" transportation program is for seniors with disabilities who live in the Houston urbanized area and program incorporates best practices that have been demonstrated nationally to better leverage existing transportation resources and expand transportation options through transportation options counseling and a volunteer driver voucher program. This is the most recent TRIP service to be started in the country using the model developed by the successful TRIP program in California. Houston's TRIP is funded by the Federal Transit Authority through New Freedom funding and the United Way of Greater Houston.
Meggin Lorino, Director, Senior Activity and Education Services, Sheltering Arms Senior Services Division, says, "Neighborhood Centers is an organization committed to transforming communities for good and this Transportation Rides and Information Partnership (TRIP) program is a direct response to the challenges older adults face accessing transportation." It is estimated by Transportation for America that by 2015, 68% of Houston seniors, age 65 and older, will have poor transit access. The lack of transportation that is responsive to the unique needs of older adults with disabilities is a long-standing problem that prevents many older adults from accessing critically needed community services and supports.
Lorino continues, "Navigating the various modes of public transportation that do exist and understanding travel routes is overwhelming for many seniors. Repeated studies and surveys have concluded that more needs to be done to expand elder-responsive transportation options as well as improved access to those currently in place." Transportation options counseling is based on best-practice models that exist throughout the country, including Tarrant Rides and Information Partnership (TRIP) program in Dallas.
While there are several primary transportation options currently available for seniors with disabilities in the Houston area, each system has its own qualifications, procedures, service routes, and hours of operation, intake, and approval processes, according to Lorino. The system of available services is very difficult for senior with disabilities to navigate. In addition, services do not fully meet the needs of seniors. Transportation Options Counselors will help seniors navigate through these systems to ensure that transportation resources meet their needs, and help them to enroll and utilize these services.
Sherry Wright, the new TRIP Project Manager, says "TRIP will provide another transportation option for seniors with disabilities for whom there are no other resources to access the resources and destinations they need to age in place via a volunteer driver program." This volunteer driver program borrows heavily from the TRIP program in Riverside, California which has served as national model for communities across the country. This model enables older adults to recruit their own volunteer driver and reimburse their volunteer driver for the mileage of their trip. The Volunteer driver voucher model expands the transportation options available for seniors with disabilities to use for shopping, medical appointments, prescriptions, and other purposes. Seniors within the Houston area need this additional expansion of transportation to assist them in getting from one place to another without worry about sidewalks, long waits, and inaccessible areas.
Neighborhood Centers' TRIP program is a direct result of the "appreciative-based inquiry" work that was done with seniors in 2010. Through this process it was learned that seniors had trouble getting from one place to another. A Neighborhood Centers' survey found most seniors had friends or family that were willing to drive the senior, but the senior felt uncomfortable asking their friends and family to drive them all the time because of the high cost of gas. This process led Neighborhood Centers to Richard Smith and the TRIP team in Riverside, California. Now, thanks to funding sources this program is ready to start helping older adults.
According to Richard Smith, TRIP Riverside General Manager, "We are excited that the people of Houston will also now be able to benefit from a special transportation service with a core empowerment philosophy." Smith continues, "We have been providing technical support to help organizations start and operate our unique long-operating and very successful model service for some time and we commend Meggin Lorino, Sherry Wright, and Neighborhood Centers for bringing this unmatched service to life in Houston."
Neighborhood Centers Inc. has been serving Houston since 1907. Historically, the agency began offering transportation services – both busses and station wagon cars - in the 1940s, as public transportation was largely nonexistent. The agency transported children and youth, "the elderly", and consumers of other nonprofit agencies to help them meet their needs. This service grew to a fleet size of 90 vehicles by 1976, but was discontinued in 1978 when the City of Houston and METRO developed the bus fleet that would become the backbone of public transportation. Providing this service not only connects historically to Neighborhood Centers' work but is in line with its mission of "bringing resources, education and connection to emerging neighborhoods." Neighborhood Centers Inc. is well-known as one of the city's major proponents of economic and social development, helping nearly 300,000 neighbors reach their full potential each year.
Visit Neighborhood Centers, Inc. website at http://www.neighborhood-centers.org and read more about the TRIP Model self-directed, mileage reimbursement transportation service at http://www.TRIPtrans.org