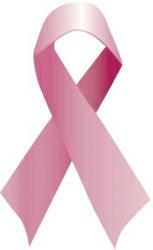 Their insight and perseverance were instrumental in paving the way for all of Temecula's fine wineries.
Temecula, CA (PRWEB) October 16, 2012
Martha Culberson a student of Julia Child and the former owner of Cuberson's Winery, (known as Thornton's Winery today) will be judging along side of Audrey Chilurzo, Temecula's own wine and food advocate since the 1970's and former owner of Temecula's first commercial winery Chilurzo. Their insight and perseverance were instrumental in paving the way for all of Temecula's fine wineries today. These culinary educators will judge each paella dish for its originality, overall taste, and its ability to pair with the wines from the De Portola Wine Trail Wineries has chosen for them.
The October 20th event is a "managed group tasting for wine lovers" that will feature a paella cook-off between 10 local Temecula chefs. Each chef is paired with one DWT winery that will offer wine lovers' a pairing of white and red. A foodie and wineaux event. The chefs will cook from 10-2pm. Guests are encouraged to spend the day, as their $55.00 ticket includes music from 2pm to 6pm. A portion of proceeds will support the Susan G. Komen foundation benefiting breast cancer awareness month. OLD SCHOOL BAND will be playing from 2pm-6pm.
Additional drink tickets are available on site for guests wanting a bottle of their favorite wine, or a wine by the glass option after your tasting is completed. Guests can complete their experience by relaxing in the sun, or under the trees, listen to music, and if so inclined, visit some of the local eatery booths.
Reservations to stay at Vail Lake Resort can be made on line http://www.vaillakeresort.com or call Tanya at 951-303-0173. Vail Lake Resort offers premier views and activities for their guests. Many locations are still open on this pre-Halloween weekend. Other festivities are planned at the lake after the fest concludes. Go to the website for details.
Transportation is available for an additional cost through empiretrolley.com and the Thegrapeline.com. Driver tickets can purchase a ticket for $30.00, which will include food serving at each winery and water.
Temecula's DePortola Trail winery owners will be on site during the WINE-UP. Keyways Winery, Fazeli Cellars, Robert Renzoni Winery, Gershon Bachus Vintners, Oak Mountain Winery, Leoness Cellars, Danza Del Sol Winery, Frangipani Winery, Cougar Winery, and Masia De Yabar Winery.
You may purchase your tickets online through pay pal on the DWT website http://www.deportolawinetrail.com or http://www.vaillakeresort.com
VAIL LAKE RESORT features California's #1 Large Mouth Bass lake situated on 11,000 private acres. Only 7 miles East of I-15 on Highway 79 South
Media Contact:
Christina Falik
Gershon Bachus Vintners for
De Portola Wine Trail
855-398-9463