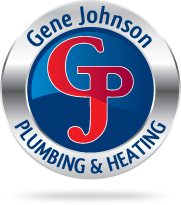 "30 percent of that water is wasted due to evaporation, runoff, or over-watering."
Seattle, Washington (PRWEB) October 14, 2012
Well, one can judge for themselves. According to the leak calculator on usgs.gov, just one faucet, dripping 2 times per minute can waste 69 gallons of water a year. For perspective, a bathtub holds anywhere from 40 to 75 gallons. So that 1 drip every 30 seconds is at least enough to fill up a bathtub once a year.
So, where should one check for drips? Kitchen and bathroom faucets are obvious - they bug people because it's easy to hear and see them dripping. However, one may not keep tabs on their outside hose faucets, since they don't use them every day. Whether or not one finds themselves to be an avid gardener, most people are probably hauling out hoses for the first time this year and hooking them up to those hose faucets in order to keep the plants alive during the occasional sun-bursts.
The City of Seattle says that water usage increases 35 to 45 percent in the summer months, and estimates that about 30 percent of that water is wasted due to evaporation, runoff, or over-watering. So even if a hose faucet is not dripping, try checking the city's website at city of Seattle.net and search for their "my lawn and garden" page for smart watering practices. After our annual 4th of July rain (doesn't it always seem like it rains on the 4th of July?), Seattleites expect to see a lot more of the sun. At least one might hope to! Now's a great time to think about water conservation during the colder months when utility bills get high!
So, back to that drip wasting 69 gallons of water per year. Is that really so bad? Yes, it's a lot of water, but, it is only 2 drips a minute. What one may not know is that the real potential water waster in the home is the toilet.
According to abtwater.com/MeterCalc.html a leaking toilet can waste 25,000 gallons in a month. Or more! 25,000 gallons is about what a typical pool holds! When a toilet leaks, it's not just at the rate of drips per minute. It's usually a constant flow of water that may or may not noticed.
What one may notice when a toilet is leaking varies. Sometimes, one can hear the water valve in the tank turn on when the toilet has not been used in a while. This is because enough water has escaped through the flapper into the bowl of the toilet that it's automatically adding more water to the tank to be ready for the next flush.
Sometimes, it's impossible to hear anything at all and the only way to find these leaks is to put some dye (only use something that is safe to put into the storm and drainage systems) in the tank and see if it shows up in the bowl of the toilet within a few hours. These leaks are almost imperceptible, but they are still water wasters.
A third way to know that a toilet is leaking is if the toilet flushes on it's own. That means enough water has leaked into the bowl of the toilet that it is flushing due to the total weight of the water in the bowl. The weight of the water overcomes the resistance in the trap way of the toilet and it initiates the inherent flushing mechanism built into the bowl of the toilet.
If a toilet is leaking, try to fix it by replacing the flapper in the toilet tank. Flappers are inexpensive and a great first step to try. That little piece of rubber can be the culprit in many cases.
As water rates increase during the winter months in the City of Seattle, watching water usage becomes of much greater importance.
By the way... iif a main toilet in the house uses more than 1.6 gallons of water per flush, the toilet is also sending about 2 gallons more down the drain per flush than is needed. But that's a different problem, which can be covered later.
Gene Johnson Plumbing & Heating
10011 Greenwood Ave N
Seattle, WA 98133
206 792 7495