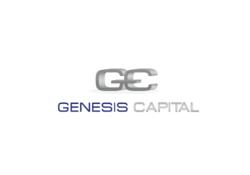 Even today, years after the crash, some owners are finding it hard to accept the lower valuations that the post-crisis period has brought in.
San Francisco, CA (PRWEB) October 16, 2012
There is still $44 billion in distressed commercial real estate up for grabs on the U.S. market, according to Dan Fasulo, managing director at research and consulting firm Real Capital Analytics.
In his opinion, investors need to make haste if they want to take advantage of lower prices on distressed real estate. More properties are exiting the distressed category than are being added to it currently, Fasulo warns. He believes that we may have already peaked in this market, and are now on the way down.
However, other analysts think that there could be a shift in the opposite direction. "We think the property loan picture will continue to improve in a meaningful way throughout 2012 and beyond if interest rates remain low and the economic expansion picks up pace. The real test of the decline in the level of distressed assets will come in 2012 and 2013, with about $300 billion in loans coming due each year," said Mike Donnelly, recently in the Washington Post. Donnelly is a senior associate at Delta Associates.
It's not surprising that distressed commercial property is being acquired, as it can provide great value, and there is a large pool of money waiting to grab that value. REITS, for example, have spent nearly two years raising close to $20 billion in preparation for a buying spree in distressed commercial real estate. Players like Boston Properties, Simon Property Group, and Vornado Realty Trust, to name just a few, have been active. And private equity funds have been active in the markets as well.
To get the best of the distressed commercial real estate market, however, analysts say that buyers need to either get direct with sellers, or use an expert who can do so to conduct off market transactions. Even today, years after the crash, some owners are finding it hard to accept the lower valuations that the post-crisis period has brought in. In the end, a price is what the buyer is willing to pay and the seller is willing to accept. But only when sellers are able to accept valuations do markets begin to heal – as in Dallas, where the largest distressed buildings have recently changed hands thanks to some hard-nosed, personal negotiations.
In light of the amount of real estate debt that is yet to mature, and the defaulted or "in limbo" property which banks are continuing to "extend and pretend", the question is unanswered as to when the bottom of the market will occur.
About Genesis Capital
Genesis Capital provides a unique forum for this kind of contact. The company sources off market assets from private Clients and from banks for opportunity buyers. Assets may or may not be distressed, but they are always off market and always principal to principal.