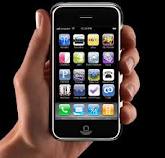 To make the launch of this technology even more noteworthy, Holy Cow Apps is offering a free HTML5 mobile site alongside the mobile app builder.
(PRWEB) October 15, 2012
For most small business owners today, carrying on a meaningful dialogue with their clientele is of the utmost importance. Finding a way to stay in consistent communication with clients, without causing them to tune out or to resent the incoming messages, has been one of the hallmark struggles that a small company needs to navigate in today's business climate.
In the past, newsletters, either delivered by email or to mailboxes, was one of the go-to methods for staying in contact with a customer base, but in many cases these newsletters were being ignored or even regarded as spam by many recipients who may have voluntarily signed up for them in the first place. With every method of delivery developed, there were always downsides that caused each method to become quickly outmoded.
But with mobile applications, the terrain has changed. By providing a customer base with a free mobile application, small business owners are able to compartmentalize all outgoing communication to a single app, so their clients do not have to deal with alerts and communique until they have the inclination to check the app and sift through the latest news. This separation from a customers' regular email inbox makes an enormous difference.
A mobile app like this can also be used as a calling card and even a way of advertising, as the largest app stores for the major smartphones are now distributing millions of apps every week and represent exposure to an enormous marketplace. Because of the rising popularity of mobile apps for business, many companies have been looking to develop a free app builder to construct and distribute iPhone apps and Android apps to anyone interested.
Although many app builders are available right now, Holy Cow Apps has just released their mobile app builder software which represents a new step toward ease-of-use and functionality for the business owner. Many app building platforms released in the past few years have complicated interfaces and require a long learning curve to master. What sets Holy Cow Apps' innovative new builder apart is how simple the apps are to put together, even for someone not necessarily familiar with technology and software.
For the most part, business owners want to be able to communicate the basic information about their business with their mobile app, such as the name, address and phone number. They also need to be able to send news, updates and messages to keep their clientele in the loop about sales, upcoming events and deals on products. Holy Cow Apps enables the business owner to implement all of these individual functions, but the process for building an app is a simple drag n' drop system that makes use of professional templates to streamline the undertaking and make it simpler and more approachable for any type of person.
To make the launch of this technology even more noteworthy, Holy Cow Apps is offering a free HTML5 mobile site alongside the mobile app builder. This is unheard of throughout the industry and represents a major value, as many small business operators are as interested in developing a mobile website as they are in launching a mobile app.
Holy Cow Apps' plans for the future include a mobile apps white label program that will give entrepreneurs the chance to license their software, re-brand it and distribute it as if it were their own. These developments should cause a pronounced ripple throughout the world of mobile apps for small business.