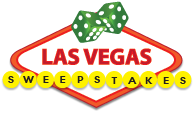 ...this winner did it with a single entry. That almost never happens.
Needham MA (PRWEB) October 17, 2012
With just one online sweepstakes entry, Mrs. Brenda Nichols of Palm Desert, CA, won the $2,500 grand prize from LasVegas-Sweepstakes.com. It's the kind of story that we love because it's unique. There are many hard luck winners, happy go lucky winners, retired winners and fresh out of college winners. Nevertheless, this winner did it with a single entry. That almost never happens.
There are two kinds of sweepstakes winners; those that are everyday players and those that enter sweepstakes occasionally. Usually we have winners that enter our sweepstakes many times. The last three winners have averaged 65 entries in a six-month period. There are players that reach over 150 entries during the same period. The fact that Brenda won the prize on one entry is truly unique. This a winner's story for everyone who says you cannot win.
"When we contacted her she didn't believe she had ever visited the site," says Antony Lucas, CEO of ZipSweepstakes.com LLC. "I told her the date and time of her entry. We also post the potential winner on the site to prove we have authority from that site to offer the prize. Our winner email also has my phone number. I love talking to the winners; it is one of the best things about the job. I asked Brenda if she enters sweepstakes a lot and she said 'yes.' If you enter six sweepstakes a day it is sometimes hard to recount a week later what you entered. However, she sent the forms back properly and she won the Grand Prize. She says she will pay some bills and have a nice night out with a fancy dinner. "
Antony Lucas adds further "Our winners have lots of similarities but the fact that it was a single entry is unique. We are always glad to have great stories from our winners and we are happy that the prize helps them do what they need to do. Most people use it practically on everyday things and that's fine."
ZipSweepstakes.com LLC owns and operates LasVegas-Sweepstakes.com. ZipSweepstakes.com was launched in 2008 as a cash sweepstakes and has had over a dozen winners of various prizes. The next prize cycle has started and will end on February 28th, 2013. For more information, you can email us at email[at]ZipSweepstakes.com.