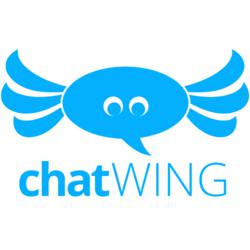 New York, NY (PRWEB) October 14, 2012
Fashion is a very dynamic niche. Every now and then, new levels of fashion are appearing and many people are always following the trends. With the help of blogs and websites, fashion professionals can share their tips and suggestions. The Chatwing Team believes that a universal chat box can help Pinterest fashion fans enjoy their favorite topics at a better rate. The Chatwing chat app is a simple micro-application that is capable of providing interactive discussions for everyone.
A single Chatwing chatroom can handle up to one thousand chatters in real-time. This means that discussions appear fast and people can suggest one topic after another. Social media integration is also a part of Chatwing's free chat box. With this feature, users can log in with their Facebook and Twitter accounts. They can also share wonderful discussions in their social media pages. Pinterest fashion fans can highly rely on this option in spreading their interests. As many people pin various niches, information and entertainment can go hand in hand.
At first, Chatwing's free shout box has encountered a wall of competition. It is true that there are millions of chat applications out there, yet only few of them are truly reliable. When Chatwing's developers have incorporated different people-centric features, the ranking of the chat app increased in margins. Gradually, in just months, people from different online communities are now utilizing the communication potential of the Chatwing app.
Apart from Pinterest, the Chatwing Development Team is planning to introduce the global http://chatbox to other online and social communities as well. The dev team believes that these communities need a form of a reliable application that can be used at any point of time. In the coming months, the Chatwing team intends to make the shoutbox more mobile-friendly to cope with the trends.
About Chatwing.com
Chatwing.com specializes in the new field of website chat. Over years, the Chatwing team has introduced live chat widget for hundreds and thousands of blogs. The Chatwing application bridges people from many parts of the world, creating global synergy through the Internet. The shout box can be installed in just seconds, and it can be used for varying purposes such as leisure and Internet marketing. It also allows a user to customize the size, color, and name of the widget. Chatwing is 100% free for everyone.