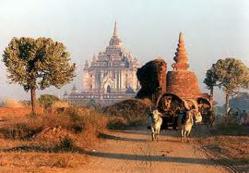 SE Asia's best kept secret - Myanmar
(PRWEB) October 16, 2012
A new travel company has launched in Australia specialising solely on South-East Asia's most beautiful and best kept secret, Myanmar (also known as Burma).
Golden Sunrise Premier Tours is a small family-run company with strong family links to Burma, with staff and personnel that have over 14 years experience in organising and running group tours Burma wide.
Golden Sunrise Premier Tours is uniquely placed within the Australian travel industry because it organises tours in Burma alone, pooling all its resources and knowledge in providing the best tours possible to one of the world's best kept tourist destinations.
Although specialising in tours to Burma, Golden Sunrise Premier Tours caters for a wide range of tours, from larger to small, but excels in small groups of between 8 and 12 people, whether couples or friends. It also offers tailor-made tours arranged according to the needs of the travellers, so don't be afraid to ask for a tour specifically arranged to particular requirements.
The tours are always designed to ensure that the travellers experience this amazing country "hassle free", leaving plenty of free time to spend exploring the unique sights of Burma, famously known as the "Golden Land".
So if you think Burma, think Golden Sunrise Premier Tours & contact BurmaTravel.com.au today to organise a holiday of a lifetime.
BOOK NOW through the BurmaTravel.com.au website to make arrangements to see Myanmar while it is still an unbelievably beautiful and undisturbed paradise.
If you are uncertain or simply have some questions to ask, feel free to email our friendly staff for a prompt and informed response.