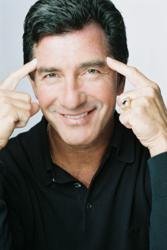 (PRWEB) October 15, 2012
Whilst different media reports cite varying unemployment figures for North America (from 12.8 million to 23 million plus*) it is clear that citizens could be well advised to consider their own employment status in relation to what their financial landscape looks like.
What this means in real terms is that no job is for life, high unemployment figures are here to stay for the foreseeable future, the rich are getting richer and the great divide between 'rich' and 'poor' has never been greater. So what is the solution?
Whilst no one can wave a magic wand and wish the global economic crisis to fade away in the blink of an eye, we can each take certain steps to ensure that we are better managing our money as well as be responsibly planning for the future of our children and our children's children.
Here are some tips on how to achieve this:-
1.Look at your own relationship with money – your financial blueprint or financial thermostat in T. Harv Eker-speak, as Eker explains in his book, Secrets of the Millionaire Mind
2.Create simple spread sheets with all your outgoings compared to what you are bringing in each month
3.Look at interest rates you are paying on Credit Card bills – these should be paid off asap
4.Look at ways of reducing your outgoings – think of 'The Starbucks' Experiment' (resisting one Cappuccino costing, let's say $3.50 a day, for 365 days over 20 years, is a lot of money saved, over $25,000 actually)
5.Create savings jars – you can learn more about this by attending a Millionaire Mind Intensive training event – see millionairemindglobal.com
6.Think of ways to create additional income, from a passion such as cake baking or a professional interest such as property (if you have the know-how, someone else must surely have the money to help you do this)
7.Think yourself rich. If you don't think like a rich person you will never achieve the financial status you seek in life – regardless of whether you want a small nest egg or mega bucks and millions in the bank
8.Don't surround yourself with 'negatives' ie people who dismiss your passions or wish for 'MORE' in life – they are sharing their negative financial blueprint with you, not your own
9. Make positive daily affirmations and stick to them
10.Seek advice from the rich – just like T. Harv Eker did.
Bottom line, we are all responsible for our own financial welfare. We can't and shouldn't be relying on any State to wave that existential magic wand for us – it won't and never will happen. If we are unemployed, this is the ideal opportunity to create a small income and new opportunities for ourselves. Some money is better than no money at all and 100 x zero is still zero. Regardless of who our new President elect might be.
http://www.MillionaireMindGlobal.com
*Source: http://money.cnn.com/2012/08/31/news/economy/eastwood-unemployment/index.html?iid=SF_BN_River
-ends-
For media information and interviews please contact:-
Miranda Leslau miranda Leslau pr
+44 7912 644993 miranda@mirandaleslau.com