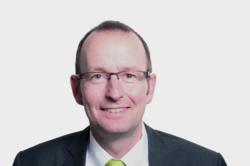 Our partnership with Incoming Thought is the next step in our commitment towards the UK market.
London (PRWEB UK) 14 October 2012
protected-networks.com GmbH, a Microsoft partner and developer of the access rights management solution 8MAN, is celebrating its third successful year in the data security space, with steady growth backed by consistent client acquisition and an expanding network of partners. Over the last three years, protected-networks has established a presence across DACH, Russia and UK, with a growing number of reseller-partners and more than 250 clients across all sectors, including organisations such as ATOTECH, Airport Riga and IFF Research.
protected-networks offers a specialised access rights management solution, namely 8MAN, that manages permissions within Active Directory, file server, Exchange and SharePoint. The solution was launched in the UK over a year ago and gained immediate traction by offering an intuitive graphical interface that provides for transparent, controlled access to business critical data. The company has now further strengthened its UK presence by adding Incoming Thought as a new partner in the region.
According to Stephan Brack, CEO of protected-networks, the company has partnered with Incoming Thought because of its consulting-led approach and specific expertise in data protection. Incoming Thought provides a range of services from the creation of security strategies through to practical implementations, content creation and end user training, helping companies to secure their business advantage and manage their security risks. They also provide converged security, mobile phone risk management and investigations management.
"As we reach this significant milestone, we are delighted to announce our partnership with Incoming Thought. This is the next step in our commitment towards the UK data security market. Organisations need to access both security consulting expertise and the tools to meet compliance and information-security requirements. With this new partnership our goal is to provide business driven value to our clients," said Stephan Brack.
Sarb Sembhi, Director of Consulting Services at Incoming Thought, commented: "Data protection is one of the key services we offer and 8MAN is certainly an asset to our portfolio. With functionalities like monitoring, documenting and reporting of access rights' structure, 8MAN renders itself particularly beneficial for organisations dealing with confidential data such as credit card information, mission critical information, financial records, etc. I am sure that with protected-networks' expertise alongside our in-depth understanding of the market, we have a lot of potential to reach a much broader audience and cater to their evolving security needs."
About the solution: 8MAN
Irrespective of industry or size of organisation, internal data breaches are sharply rising owing to fragmented responsibility for security controls, lack of visibility and governance coupled with inadequate mechanisms to detect violations. Amidst proliferating data and stringent compliance regulations, enterprises are compelled to revisit their security policies and overhaul, if necessary. 8MAN is a preventative measure that enables businesses to achieve these security objectives by making intelligent selection of information assets that need to be tracked, monitoring and recording all actions performed, viz. - who created, read, edited or deleted a given file or folder, hence fostering increased accountability. Tracking of all unauthorised access to sensitive information is made possible with 8MAN.
In a Microsoft Active Directory environment, access rights security is identified as the weakest link, leaving client sensitive data highly vulnerable to breaches and other security risks. 8MAN was developed to address this specific limitation. Its graphical interface is designed to secure clients' proprietary information by displaying the existing rights structure down to the individual user level. 8MAN manages permissions within Active Directory, file server and SharePoint access rights and limits access rights to a "need to know" basis, thereby significantly mitigating data security risks. (Try 8MAN demo).
About protected-networks: Founded in 2009, protected-networks GmbH is a Berlin-based company that develops integrated solutions for access rights management of server environments across all business sectors and at public authorities. The solution, 8MAN is an Information Trust Software based on an innovative approach to integrated data security management and offers uniform and automated management of user rights. Clients thereby save cost and time while increasing protection against unauthorised internal access.
About Incoming Thought Ltd: Incoming Thought offers solutions to help secure the business advantage our clients have worked so hard to create, and in turn enable them to save money, increase profits or avoid legal and compliance issues. We aim to assist clients to continue focusing on their core business activities while working with us on protecting what's important to them – their business advantage. Our team consists of professionals who have year's of experience, having worked across a range of technical and strategic projects. We cover all aspects of information security, physical security, hardware, software, infrastructure, compliance, governance and assurance.