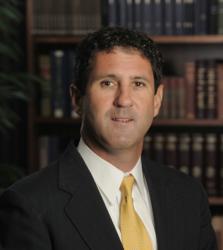 The UDI Ruling and its impact is complex, but its foundation is under development.
Portsmouth, NH (PRWEB) October 14, 2012
Jay Crowley, FDA Senior Advisor for Patient Safety, teams up with Loftware, Inc. to showcase developments, comments and changes to the Food and Drug Administration (FDA) Unique Device Identifier (UDI) Ruling that was passed in July. Loftware, the leader in enterprise labeling solutions with hundreds of customers in the medical device industry, will host this Webinar as part of its ongoing thought leadership initiative. Crowley and Loftware will present a live open forum for questions on October 16, 2012 at 1:00 p.m.
For the past five years, the UDI conversation has been prompting much speculation and commentary. With a ruling in place and comments collected, the U.S. Congress is suggesting a final date in May 2013 with a phase-in schedule required during that time.
The UDI ruling and its impact is a complex topic and can be hard to navigate since the foundation is under development. Exploring, learning and understanding UDI today is a critical strategy for the future of Medical Device companies.
When:
Tuesday, October 16, 2012 at 1:00 p.m.
In this Webinar, Jay Crowley explains how the FDA ruling on UDI will:

Increase Patient Safety
Improve Clinical Operations
Impose More Effective Recalls
Elevate Supply Chain Efficiency
Enhance Post Market Surveillance
This event requires registration, is open to the public and can be viewed virtually. Register here.
About Jay Crowley
Jay Crowley is interested in developing and implementing new methods and techniques for identifying and resolving problems with the use of medical devices. For 25 years, Jay has held a variety of positions at the FDA and provides keen insight to what improvements could increase patient safety for the Medical Device Industry.
About Loftware
Loftware, Inc. is the global market leader in Enterprise Labeling Solutions with more than 5,000 customers in over 100 countries. Offering the industry's most comprehensive labeling solution, Loftware's enterprise software integrates SAP, Oracle and other enterprise applications to produce mission-critical barcode labels, documents, and RFID Smart tags across the supply chain. Loftware's design, native print, and built-in business rules functionality drives topline revenue, increases customer satisfaction, and maximizes supply chain efficiency for customers. With over 25 years of industry leadership, Loftware's enterprise labeling solutions and best practices enable leading companies to meet their customer-specific and regulatory requirements with unprecedented speed and agility. Learn more about Loftware by visiting http://www.loftware.com.