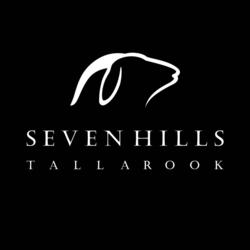 Our farm and farm stay is completely sustainable, and is the perfect place to relax and unwind before and after the big event
Melbourne, Victoria (PRWEB) October 17, 2012
Seven Hills Tallarook is a large, 600 acre rural property in Tallarook, Victoria. Originally opening in 2007 as a goat farm, Seven Hills has now expanded to include student courses, training, farm stay and exclusive paddock to plate events.
Seven Hills Tallarook will be hosting 'paddock to plate' events at the farm over the coming months. Featuring a range of executive chefs including Matt Baker, chef and owner of 'Whe-Eat', these paddock to plate events will focus on exploring a behind the scenes look of sustainable farming practices. Taylan Atar, Managing Director of Seven Hills Tallarook says "these paddock to plate events are a rare opportunity for customers to see the Seven Hills operation". "The purpose of these paddock to plate events is to break down the barriers between the end-user, producers and chefs, and allow it to happen right in front of you".
"Spend the day experiencing farming activities including a behind the scenes look of the farm, yabbie catching, and vegetable picking" says Atar. In the evening visitors will enjoy sunset canapes with a three course farm appreciation, matched with local sustainable wines, winding down with relaxing 360 views over the Seven Hills Farm. "The entire day allows visitors to see exactly how the Seven Hills Farm operates, and how our produce is best enjoyed" says Atar.
Seven Hills Tallarook is proud to run a fully sustainable farm stay including solar/wind power generators. "Our farm and farm stay is completely sustainable, and is the perfect place to relax and unwind before and after the big event". "Why not come and stay the night before, and enjoy the true luxury of Seven Hills Tallarook?".
Tickets for these exclusive 'paddock to plate' events are available online at the Seven Hills Tallarook website. Tickets are $220 for the full day experience or $120 for dinner only.
About Seven Hills Tallarook
Seven Hills Tallarook use sustainable energy to produce their own electricity, harnessing wind and solar power. Their pristine water comes from captured rainwater, underground bores and natural river systems. The animals roam freely in 20 to 40 acre paddocks.
Each paddock is equipped with shelter to protect the animals from the elements. They are fed a rich diet of pellets which are readily available on demand and are hand fed fresh fodder 3 times a week that is delicately sprouted in our own fodder factory.
Seven Hills Tallarook's key strengths lie in the ability to produce their own product from "paddock to plate". They guarantee both quality and consistency without compromise. They recognise that the biggest concern in the foodservice Industry is supply and consistency and that customers want to be reassured that their goat meat supplier provides a product that is of the same quality and standard every time.