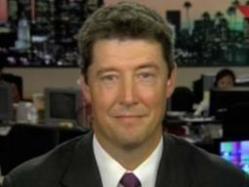 The upcoming PBS Election Special "Race 2012" is perhaps the best evidence that Mitt Romney is right that federal funding for PBS should be stopped. Its political bias is overt and outrageous.
Los Angeles, CA (PRWEB) October 15, 2012
With the debate over PBS funding still heating up, prominent documentary filmmaker John Ziegler is publicly criticizing of the upcoming PBS election special "Race 2012," for which Ziegler was extensively interviewed. Ziegler, the founder of http://www.HowObamaGotElected.com and the creator of the hit documentary "Media Malpractice... How Obama Got Elected," has seen a preview of the program and written a scathing review for the Media Research Center.
Ziegler, whose interview for the film has been used by PBS to promote Tuesday's premiere of the "Race 2012" documentary, says that the program is fundamentally biased against both whites and conservatives, and also makes unsubstantiated charges of racism against the Romney campaign. In his column, Ziegler details his own experience with the film which makes him question whether the producers had a racial agenda of their own.
Given that "Race 2012" will be aired nationwide by PBS both before and after Tuesday's presidential debate, Ziegler strongly believes that it should reignite the controversy, which was started in the first presidential debate, over whether PBS should be receiving federal funding.