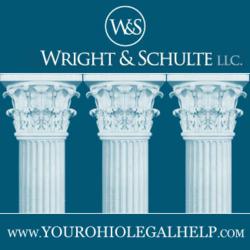 Wright & Schulte LLC offers free lawsuit evaluations to victims of Actos. If you or a loved one was diagnosed with bladder cancer and took Actos, visit www.yourlegalhelp.com, or call 1-800-399-0795
Columbus, OH (PRWEB) October 14, 2012
Wright & Schulte LLC, a leading nationwide law firm and Ohio personal injury law firm which represents the victims of harmful drug side effects, has filed an Actos bladder cancer lawsuit on behalf of an Ohio man who developed bladder cancer after using Actos for many years. The complaint, which was filed on October 9, 2012, in the Circuit Court of Cook County, Illinois, names Takeda Pharmaceuticals America, Inc., Takeda Pharmaceuticals U.S.A., Inc. and Takeda Pharmaceutical Company, Limited as Defendants (Case No. 2011-L-010011).
According to the lawsuit, the Plaintiff began taking Actos in 2002 for long-term maintenance of Type II diabetes. He was subsequently diagnosed with bladder cancer in May 2012, allegedly as a direct result of his use of Actos. Since his diagnosis, the Plaintiff has undergone significant medical treatment, including two separate surgeries to remove tumors, and will continue to endure medical treatment for bladder cancer in the future.
According to the Complaint, Actos was approved by the U.S. Food & Drug Administration (FDA) for the treatment of Type II diabetes in 1999. Actos is one of the Defendants' top-selling drugs, and last year had global sales of $4.8 billion, accounting for 27% of Takeda's revenue. The lawsuit alleges that the Defendants met their marketing goals for Actos all the while concealing their knowledge that Actos can cause bladder cancer from the Plaintiff, other consumers, and the medical community. The complaint points out that even before its approval, a two-year animal-study had found that Actos could cause bladder tumors in rats. Following its approval, two other studies – the three-year PROactive study and a three-year liver study – reported a higher percentage of bladder cancer among people using Actos.
According to the lawsuit, the FDA issued a Drug Safety Communication warning in June 2011 that long-term use of Actos increased the risk of bladder cancer, after interim results of a 10-year study indicated taking Actos for just one year increased the risk by 40%. The complaint further points out that although Takeda recalled Actos in France after French regulators suspended sales of the drug because of its association with bladder cancer, Takeda refused to issue an Actos recall in the U.S.
Wright & Schulte LLC continues to offer free lawsuit evaluations to victims of Actos. If you or a loved one was diagnosed with bladder cancer after taking Actos, please visit http://www.yourlegalhelp.com, or call 1-800-399-0795 to learn more about your options for legal recourse.
About Wright & Schulte LLC Wright & Schulte LLC, a leading personal injury firm, is dedicated to the belief that America's legal system should work for the people. Every day, the attorneys of Wright & Schulte LLC stand up for the rights of people who have been injured or wronged, and fight tirelessly to ensure that even the world's most powerful corporations take responsibility for their actions. If you're looking for a law firm that will guarantee the aggressive and personal representation you deserve, please do not hesitate to contact Wright & Schulte LLC today. Free case evaluations are available through http://www.yourlegalhelp.com, or call 1-800-399-0795.
Contact:
Wright & Schulte LLC
812 East National Road
Vandalia, Ohio 45377
1-800-399-0795