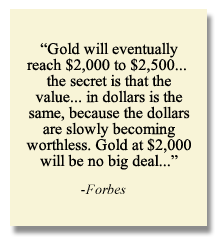 Los Angeles (PRWEB) October 16, 2012
With an average annual increase of 17% every year ever since the beginning of the last decade's bull run (up nearly 550% since January 1, 2002, Gold has had a solid track record. But, 2004, 2008 and 2012 have all been lack luster years, with pullbacks and oscillations pre-election as the norm. In fact, single digit growth was a common denominator during 2004 and 2008 and is yet to be determined for 2012. The gold market has come to expect a bull run of double digits every year and with these expectations, having 2004, 2008 and 2012 all coincide with elections in the US, the market has tended to see relative dollar strength and resulting weak gold performance, or at least comparative weakness. This clearly shows that gold prices, though typically insulated long-term from short-term politics, is affected to some degree by political and economic news within a cyclical fashion. This is especially true in the gold rush roller coaster of election years. The price of gold has dropped by about 7% in this US Presidential election year since the peak in September of 2011.
In 2012 gold was up only 4% year-to-date until the announcement of QE3, or as some call it QE Infinity. Since that announcement gold is up 15%+ year-to-date, so despite being just below average annual gains, performance in 2012 has still out-performed 2004 and 2008 so far. There is a connection between all the Presidential election years and gold prices with statistics indicating that gold prices fluctuate around the four year election cycle; especially the 2008 and 2012 cycles. These politically-driven four year news cycles affect gold prices in part because the gold commodity market is driven by future price speculation based on current economic events. Gold future speculation is required in the gold trading market as new gold is not yet out of the ground and that always present unknown variable leads to huge mining investment risk as to the estimated amount of gold and precious metals to be unearthed.
So called "good economic news" tends to lead to sinking gold prices, but when the reality of the current economic situation sinks in like a bad after-election hangover, many experts are making bold predictions that the market will witness an up, up and away escalation in gold pricing. Based on current debt levels and a variety of consumer demographic shifts it is largely predicted that gold will probably continue its climb in 2013-14, unless real and significant progress is made in the world's economic situation. It is expected that the ever-growing economic deficit situation will take over driving gold prices again by next January. Any expert who tracks gold knows that gold typically follows U.S. Treasury debt. Most of the major economic estimates project that the U.S. debt will be around $28 trillion by 2018, regardless of who wins the 2012 "and" 2016 election. The U.S. Treasury is projecting a $1.5 trillion deficit per year for the next 6 years and if the U.S. Treasury and the accumulation of U.S. Treasury debt end up maintaining the same trajectory under either a Republican or Democratic president, then gold is likely to carry its same current annual trajectory as well.
About Precious Metals Brokerage Groups International, LLC ("PMBG"):
PMBG is a leading, U.S. based precious metals trading firm and a proud member of the Better Business Bureau with an 'A' Rating. The company offers a full range of internationally recognized precious metals investment products including gold, silver, palladium and platinum bullion bars and coins, as well as numismatic U.S. and foreign coins. The precious metals are delivered via direct, insured shipment to the purchaser's home or to secure depository storage for 401k, 403b, and Self-Directed IRA accounts (including Traditional and Roth IRAs). Prospective investors can call PMBG directly at 1-800-516-PMBG (1-800-516-7624) or visit http://www.pmbg.net for a free investment kit or to learn more details on setting up Gold and/or Silver IRAs and other precious metals investment and retirement accounts.