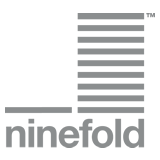 We provide our channel partners with a scalable, zero capex market-leading service that fits a serious market need
Sydney, NSW (PRWEB) October 15, 2012
Australia's cloud services provider Ninefold has joined forces with disaster recovery specialist Triplebackup to offer an affordable, scalable online disk imaging and file backup solution for small to medium sized businesses. The service means a business can now have onsite and offsite data, disaster recovery and business continuity protection across its entire suite of physical, virtual and cloud computers with one solution. It makes near-zero downtime an affordable reality for Australian businesses.
Until now, SMBs have operated with sub-optimal disaster recovery and business continuity solutions. Often there's a need for manual input, such as tape or disk rotation. Many use file backup services like Mozy, or file storage and synchronisation services like Google Drive and AWS S3 that don't mirror the entire server. Others pay for expensive solutions, with multiple license and hardware capex costs. Even when post-disaster recovery is possible it can take days or weeks to rebuild.
Now, using Triplebackup's Live Image with Virtual Failover service, a business facing a server loss can start using an exact clone in Ninefold's cloud in a matter of minutes. After a site disaster a server can be restored to the same or dissimilar hardware or to a virtual computer from the bare metal backup, in less than a day.
It's a scenario Dr Darryl Gauld, CEO & Principal, Macquarie Education Group Australia, knows only too well: "We recently suffered over a week of downtime while we waited for one of our servers to be rebuilt from offsite file backup. This downtime severely hampered our ability to continue with our business. We were in mid-audit by inspectors from the Board of Studies and everything was inaccessible!"
That experience was enough to convince Dr Gauld to move to Triplebackup's new solution, which can backup base images up to 750 GB across an ADSL2+ internet connection. Bigger images are accommodated on faster connections – it is expected to backup 15+ TB images on National Broadband Network connections. The solution works across a business' entire suite of physical, virtual and cloud servers, laptops, tablets and workstations, with no need for a dedicated Internet line, additional hardware, software license or capex investment.
Vanessa Wilson, CEO of Triplebackup, says their service offers SMBs affordable protection that works seamlessly across their entire suite of computers: "It combines onsite image backup for local protection, and next-generation online image & file backup, with virtual server failover for market-leading post-disaster recovery and optimum business continuity."
Ninefold ensures that all backed up data and virtual failover servers are kept securely in Australia, without the legal and compliance requirements that come with offshore storage. The low cost of Ninefold's cloud storage means the Triplebackup product can be offered at price-points that suit SMBs and Ninefold's large-scale virtual failover capacity protects businesses even if a major disaster hits an entire city.
Gartner has reported that by 2015, at least a quarter of large enterprises will have given up on conventional backup / recovery software and will employ snapshot and replication techniques instead. The same report (The Gartner Enterprise Backup and Recovery Magic Quadrant Report, 11 June 2012) found that "By 2016, one-third of organisations will change backup vendors due to frustration over cost complexity and/or capability."
Vanessa Wilson says that the same issues face smaller businesses, but, until now, they didn't have the time or resources to commit to an effective solution. She says Triplebackup's technology and user friendly interfaces, combined with Ninefold's hourly virtual server pricing and low cost cloud storage, have facilitated a change that will have a big impact on the SMB sector.
"We have made it simple for the end user, who can self-recover their files from their image backup via their own web-dashboard. We provide our channel partners with a scalable, zero capex market-leading service that fits a serious market need. Partners can now rebuild client systems in hours, and offer business continuity within minutes. We will be introducing cloud NAS backup in the coming months, so that our Partners can provide all of their clients' backup and disaster recovery needs, from a single web-portal," says Wilson.
About Ninefold
Ninefold is Australian public cloud computing and storage with locally stored data, free local support, self-service flexibility and low latency. This allows you to provision virtual dedicated servers and cloud online backup quickly - scaling up and down when needed – and only paying for the resources you use.
Sign up in seconds. Start using in minutes. Benefit for years.
Ninefold.com
@ninefold
Ninefold is a registered trademark.
About Triplebackup
Triplebackup is an Australian backup and disaster recovery service. It offers SMBs an online image (bare metal) backup service that works well over an existing Internet line. It reduces rebuild time to hours. It protects the entire computer and works across all of a business' physical, virtual, and hosted computers. A business can instantly self-recover files from their image backup. Virtual Failover from the backup enables clients to bring up a clone of their computer in the Cloud within minutes. Local backup is included for on-premise protection. One fee for the entire suite of services reduces complexity and TCO for SMBs and Channel Partners. For more information please visit http://www.triplebackup.com.au
For more information, please contact:
Dana Dobbie
Progressiva Public Relations
Tel: +61 416 072 625