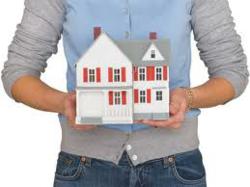 (PRWEB) October 16, 2012
The mortgage marketplace has changed dramatically in recent months, and lenders all over North America are offering the lowest interest rates that the continent has seen since mortgages became a common financial product. These historic lows on long-term mortgages are creating a unique opportunity for new borrowers, many of whom are feeling the pressure to finally purchase a mortgage product.
No matter who the borrower happens to be, a decision like this is a major one and not a choice that should be made lightly. Although financial institutions are offering either near-historic or historically low interest rates they are also operating under increased governmental regulation due to the housing crisis in 2008, and will still want to ensure that those looking to acquire home loans are serious in their intentions and have the requisite financial stability to back up their application.
Ken Faminoff, the man behind The Lender Guy and a prominent mortgage broker in Edmonton, has recognized the position of borrowers as still being relatively precarious and is offering a handful of basic tips, advice and guidelines to hold in mind for as long as interest rates remain this low.
The first step most borrowers should take, according to Ken, is to come to a decision regarding whether or not a fixed-rate or a variable-rate is the right class of mortgage for them. The decision often comes down to how much risk the prospective mortgage buyer can comfortably absorb. A fixed-rate allows the borrower to calculate their monthly payments with precision, and although the opportunity for savings is lower, there is a stability to this option that appeals to many Canadians.
In this market, a fixed-rate mortgage likely appeals to buyers even more due to the low price and the long terms that are being offered by banks. Still, these mortgages are not always easy to acquire and an Edmonton mortgage broker is usually a wise professional to consult. Would-be borrowers will be extensively screened by the lender in compliance with the updated and revised regulations vis-à-vis the mortgage industry.
To streamline acceptance from a bank or credit union, Ken also recommends submitting to a process of pre-approval. In today's competitive, but scrutinizing mortgage climate this enables serious buyers to be separated from more whimsical borrowers, and lends both a credibility and an urgency to the enterprise of the pre-approved borrower. While there are some incredible deals out there right now in the mortgage market, the need to stay focussed on the personal value and significance of the loan is still important.