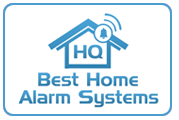 BestHomeAlarmSystemsHQ.com is America's resource for home security systems reviews.
Atlanta, GA (PRWEB) October 15, 2012
BestHomeAlarmSystemsHQ.com has become America's resource for home security and home automation. The national review site rates and ranks the top home alarm companies and their offerings on an annual basis. They also publish a significant amount of information that educates consumers on the various types of home security systems available in today's market.
Wireless home security systems have become more popular in recent years for several reasons. Wireless systems are portable, meaning homeowners can the system with them to their next home should they ever move. Wireless security systems are easy to expand as new components can be quickly added to an existing configuration. This increased flexibility has made them a top seller in today's home security market.
There are two types of communication in wireless home security systems. The first is how the components or home security equipment communicates to each other within the home. If a door is open or closed it sends a signal to the main control panel. This happens over a wireless frequency similar to a wireless Internet router. The second communication is how the home security system communicates with the security company's central monitoring station or emergency dispatch center. The high-end systems of today will use a cellular (GSM) signal to communicate with the central monitoring station.
Cellular-based home security systems offer clear advantages over traditional systems with phone line communication. The main advantage a cellular system is its reliability, as a burglar cannot simply cut the phone line outside of a targeted home and render the home security system useless. Cellular home security systems are 100% wireless and many come equipped with anti-smash features so if the central monitoring station does not receive a signal from the security system an alarm is generated.
There are clear advantages over wireless versus hardwired systems and cellular versus phone line based communications when consumers are in the process of deciding which home security system is best for their family. To learn more information and how the top home alarm companies rank against their competition please visit http://www.BestHomeAlarmSystemsHQ.com.
About BestHomeAlarmSystemsHQ.com
BestHomeAlarmSystemsHQ.com is dedicated to educating consumers who are in the market for a home security system. They provide an annual in-depth reviews and rankings of the best home alarm companies in the US and Canada. Their reviews are independently conducted and available in an easy to consume format online.