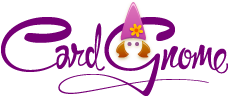 Halloween is more popular than ever so we stepped up our selection on Card Gnome to offer more cards than the stores or other online card companies
Boulder, Colo. (PRWEB) October 15, 2012
From pumpkin carving, apple bobbing to the quest for best costume award, there's no doubt Halloween isn't just the kids anymore. There's a growing trend among consumers who are giving greeting cards for Halloween.
Boulder, Colo. based card company, Card Gnome, has tripled their Halloween card selection by independent artists due to the uptick of Halloween card interest. A 2011 report from Mintel reports that three million more people in the United States purchased Halloween cards last year than they did New Year's cards.
"Halloween has traditionally been a kids-only holiday, but in recent years it has gained broad appeal among families and adults," noted Joel Wishkovsky, Card Gnome Co-Founder and CEO. "Halloween is more popular than ever so we stepped up our selection on Card Gnome to offer more cards than the stores or other online card companies," he added.
According to the National Retail Federation's 2010 Consumer Intentions and Actions Survey, by BIGresearch, greeting card sales for Halloween has reached $3 million USD. This survey was conducted throughout the year prior to major holidays. Card Gnome saw Halloween sales spike in 2011 surpassing their expected sales by 182 percent.
Card Gnome offers a very streamlined process to send a proper scare to loved ones. Card Gnome brings the convenience of a favorite card store, writing desk and local post office all in one place online. Consumers select a card, write a personal message and Card Gnome stamps and mails it via the USPS. CardGnome.com has a library of 150 Halloween cards and over 6,000 other greeting cards on the site, all created by a community of the industry's top greeting card designers from around the world. From vintage, classic to quirky, fun Halloween cards there are several designs to choose from.
Card Gnome makes it easy to stay-in touch with loved ones. With the option of sending a single card or upgrading to one of their plans including the Pack (5 cards for $19.99), Box (10 cards for $29.99) or Drawer (25 cards for $69.99) plans, there's no excuse not to stay in touch. Card Gnome allows scheduling cards for delivery up to one year in advance. Every plan includes free postage, rollover card credits, advanced scheduling, upgrades (paying only the difference), and additional cards at the same discounted rate.
Card Gnome offers convenience and a plethora of unique cards but the company is also dedicated to eco-friendly practices (all greeting cards are printed on recycled paper) and supports local and national non-profit organizations.
To view the collection of Halloween cards available, please visit Card Gnome's Halloween cards page: http://www.cardgnome.com/holidays/halloween.
About Card Gnome
Card Gnome is an online greeting card company offering personalized paper cards. Based in Boulder, Colo., Card Gnome offers the ease of online ordering while remaining dedicated to preserving the time-honored tradition of receiving real cards in the mail. The company works with an exclusive community of professional card designers from around the world. Customers can select from thousands of cards and schedule delivery up to one year in advance. Card Gnome's technology focuses on helping people find the perfect card. All cards are printed on 100% recycled card stock and packaged in biodegradable materials. For more information, please visit http://www.cardgnome.com and follow on Facebook and Twitter.
PRESS CONTACT:
Courtney Walsh
Media Darling PR
courtney(at)mediadarlingpr(dot)com
303-875-9007