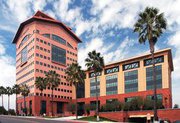 Stop hiding behind a turtleneck and show off that new youthful looking neck!
La Jolla, CA (PRWEB) October 16, 2012
Shaft Medical San Diego, the area's leading aesthetic medicine practice providing the full range of advanced cosmetic procedures, now offers MiXto SX, the FDA-cleared new treatment designed to meet a wide range of laser skin tightening and resurfacing San Diego and La Jolla needs including the elimination of the loose and wrinkled skin appearance of "Leather Neck" in men and women.
Now there is a new non-surgical option for smoother, younger looking skin.
Most people enjoy spending time in the sun, whether it's outdoor activities or relaxing on the beach, and the added benefit of getting that golden tan. At a young age, people don't think of the future repercussions of achieving that 'perfect tan'. As time passes, the effects from the sun causes damage to the skin, creating brown spots, wrinkles, inflammation, discoloration, and possibly cancerous lesions.
The ultraviolet rays of the sun initially incite a response from the melanin-making cells in your skin. This is your "tan", which is actually your body's protective mechanism. A little sun makes us all feel better, but too much and too often starts a cascade of events that dramatically affect smooth even-toned skin and turn it into weathered, blotchy, leathery skin.
There are now treatments available that will improve the appearance of photo-damaged skin on the face, neck, chest and other areas. Shaft Medical San Diego offers a non-invasive solution to reverse the damage and restore the skin's natural youthful appearance, with the MiXto SX micro fractional skin laser rejuvenation La Jolla and San Diego system.
Produced by Lasering USA, the MiXto is an innovative continuous wave carbon dioxide (CO2) micro fractional skin resurfacing laser San Diego and La Jolla device that delivers a therapeutic matrix of tiny beams of light energy to about 20% of the treated skin surface, targeting the top and mid layers of the skin and stimulating the formation of new collagen. Contraction of collagen fibers reduces wrinkles and loose skin and significantly improves skin elasticity. In addition, MiXto can be used to treat and removal other signs of aging including pigmentation disorders such as liver spots.
The MiXto's laser hand piece has settings which are highly adjustable, allowing the surgeon to attain just the right energy setting that each individual patients' needs. Combining the laser hand piece with multiple power settings, MiXto Micro Fractional Skin Resurfacing Laser La Jolla and San Diego enables more precise skin tightening and resurfacing. MiXto SX allows cosmetic surgeons to tighten the loose skin of the face, neck, elbows and knees without surgery. In addition, MiXto delivers more results in a 30-minute treatment than other laser devices accomplish in three or more treatments, all with less discomfort, social "downtime" and cost. It is also very quiet, unlike other laser devices.
MiXto, the latest technological breakthrough, has solved many of the issues associated with the preceding generation of lasers. The MiXto micro fractional C02 laser is a hybrid which incorporates the latest technology for skin rejuvenation. This approach allows maximum benefits with minimal discomfort, anesthesia, and recovery time. In addition, MiXto can be used to treat many of the disorders associated with skin aging by stimulating the formation of new skin collagen, tightening of the skin, and removal of the signs of aging including pigmentation disorders and the "leathery" look.
MiXto offers physicians and patients the ability to custom-tailor their skin tightening treatment. MiXto can be used alone or in combination with the muscle relaxer Botox or the injection of fillers such as Juvéderm, to diminish fine lines and tighten the skin.
MiXto SX fractional CO2 laser may safely be used for all skin types. Treatments generally range from 15-45 minutes depending on the area being treated. There is minimal pain or discomfort associated with the procedure. Often, the patient may experience a gradual heating of the skin as the treatment progresses. After the treatment, patients may feel the sensation similar to that of a slight sunburn and some tightness of the skin.
The innovative fractional skin rejuvenation technology provided by MiXto generally requires as little as 3-4 days of minimal "downtime" due to a temporary mild redness of the treated area. Patients may typically go outside shortly after treatment with protective clothing and with adequate sunscreen protection of the treated areas. Importantly, once the new skin is revealed, it should be treated as being very sensitive to the sun, and must be well protected with SPF35 or higher to avoid recurrent areas of photo damage.
About Shaft Medical San Diego
Shaft Medical San Diego specializes in the very latest advanced aesthetic medicine procedures.
As San Diego's leading provider of Automated FUE Hair Transplantation, the practice offers NeoGraft "No Linear Scar" Hair and Eyebrow Restoration, MiXto SX Micro Fractional Skin Resurfacing Laser for acne scars and skin rejuvenation, PureLight Cellulite Heliotherapy, Alma Accent XL Radio Frequency Laser for skin tightening, QuadraSculpt Liposuction Body Contouring Surgery, Prolite IPL Laser for hair removal and facial rejuvenation, Laviv Personal Skin Cell Cloning Therapy and NeoGraft LTS Cold Laser for acne and enhanced hair growth, as well as Botox, Dysport, Juvéderm, Radiesse, Latisse for eyelash growth, and varicose vein and spider vein treatment.
Shaft Medical's modern and highly discrete La Jolla office serves clients throughout Southern California including San Diego, Orange, Riverside and Los Angeles counties, and the Palm Springs area. For more information about MiXto Micro Fractional Skin Resurfacing Laser San Diego and La Jolla, see the Company's website at http://www.shaftsandiego.com.