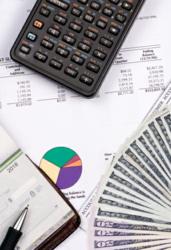 YUM!'s Cantina Bell restaurant is showing strong signs of domestic growth, helping drive the stock's corporate earnings.
New York, NY (PRWEB) October 16, 2012
In a recent Investment Contrarians article, editor Sasha Cekerevac reports that fast food company YUM! Brands recently posted corporate earnings growth of 23% for the quarter year-over-year. Interestingly, Cekerevac notes, the company cited that, compared to last year, the U.S. market is having a rebound.
"YUM!'s Cantina Bell restaurant is showing strong signs of domestic growth, helping drive the stock's corporate earnings," says Cekerevac. "Taco Bell's same-store sales in the U.S. rose six percent, compared to the year-ago period; obviously, demand is increasing domestically."
He also notes that while some people may be worried about higher costs, the company was able to actually increase its restaurant margin to 18.9%, up 1.9% from last year.
Cekerevac points out that YUM! has just over 4,900 stores in China, and roughly 500 in India, as compared to approximately 18,000 American stores.
In spite of the slowdown in the Chinese economy, the company increased corporate earnings growth with same-store sales of six percent and profit margins of 22% in China, reports Cekerevac.
Citing YUM!'s web site for investors, Cekerevac states that "YUM! is definitely focused on long-term investing, as David C. Novak, CEO of YUM!, stated that short-term changes in the Chinese economy will not shift the firm's focus over the next decade. Novak fully expects corporate earnings growth to continue at a strong pace for many years."
"Obviously, there is a significant growth potential for long-term investing in these emerging markets, which will drove corporate earnings," reasons Cekerevac.
The Investment Contrarians editor notes that not only does the company have a good strategic plan for long-term investing that will drive corporate earnings, but the company also just increased its dividend by 18%. This double-digit increase marks the eighth consecutive year that the company has increased its dividend, he says.
"When it comes to expanding in new markets, American restaurants have a tremendous potential in foreign countries," concludes Cekerevac, citing YUM! as "the latest example of international expansion—as well as a recent rebound in the U.S. market—helping to drive corporate earnings."
To see the full article and to get a real contrarian perspective on investing and the economy, visit Investment Contrarians at http://www.investmentcontrarians.com.
Investment Contrarians is a daily financial e-letter dedicated to helping investors make money by going against the "herd mentality."
The editors of Investment Contrarians believe the stock market and the economy have been propped up since 2009 by artificially low interest rates, never-ending government borrowing, and an unprecedented expansion of our money supply. The "official" unemployment numbers do not reflect people who have given up looking for work, and are thus skewed. They believe the "official" inflation numbers are also not reflective of today's reality of rising prices.
After a 25- to 30-year down cycle in interest rates, the Investment Contrarians editors expect rapid inflation caused by huge government debt and money printing will eventually start us on a new cycle of rising interest rates.
Investment Contrarians provides unbiased research. They are independent analysts who love to research and comment on the economy and investing. The e-newsletter's parent company, Lombardi Publishing Corporation, has been in business since 1986. Combined, their economists and analysts have over 100 years of investment experience.
Find out where Investment Contrarians editors see the risks and opportunities for investors in 2012 at http://www.investmentcontrarians.com.
George Leong, B. Comm., one of the lead editorial contributors at Investment Contrarians, has just released, "A Problem 23 Times Bigger Than Greece," a breakthrough video where George details the risk of an economy set to implode that is 23 times bigger than Greece's economy! To see the video, visit http://www.investmentcontrarians.com/press.