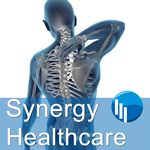 Highly qualified massage therapists have joined the Synergy team
(PRWEB) October 17, 2012
Synergy Healthcare Sylvania is pleased to announce that two new, highly qualified massage therapists have joined the team.
Clinical Director Dr Andrew McHardy said "We are delighted to welcome massage therapists Catherine Godward and Peter Cartledge to our team. Catherine and Peter joined us after we wished popular massage therapist Shaun Churchill bon voyage as he sets off for life in Scotland with his new wife."
Catherine will provide massage therapy at the clinic on Monday and Friday and holds a Diploma in Massage Therapy, a Swiss Diploma in Physiotherapy and is a qualified yoga instructor.
Peter is a general member of the Association of Massage Therapists and specialises in Swedish massage, remedial massage, sports massage, functional assessment and myofascial treatment. Peter will practise at the clinic on Thursday and Saturday.
"To have two skilled and experienced massage therapists offering treatments which complement each other at our Sylvania Clinic will ensure that patients will receive the best possible outcomes from treatment provided by Synergy Healthcare," added Andrew.
To introduce Peter and Catherine, Synergy Healthcare is making a special offer. Save up to 35% on a massage therapy treatment booked before the end of October 2012. Receive a 30 minute treatment for $25 or a full hour for $50.
"All you have to do is mention this article when making your booking and bring a copy with you to your treatment – saving money on a quality massage therapy treatment doesn't get much easier than that," concluded Andrew.
Synergy Healthcare is a holistic provider of natural healthcare solutions and has a philosophy based on the belief that a combination of best practices in a multi-disciplinary clinic will regularly achieve the best outcome for patients. To find out more about the complete range of treatments and services provided Visit us online Synergy Healthcare or call the clinic on 02 9522 2125.
The Synergy Healthcare clinic is centrally located in Sylvania, in the Sutherland Shire, and is ideally situated for patients looking for a massage therapist Cronulla, a massage therapist Caringbah or a massage therapist Miranda. The Clinic is on the Princes Highway and there is parking available at the rear of the Clinic.
Synergy Healthcare is registered with major health insurance funds and HICAPS facilities are available.
At Synergy Healthcare you're in good hands.