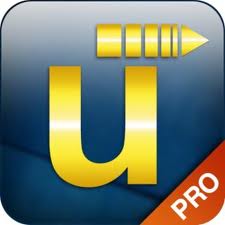 "TenPearls' mobile app, uTrack, stood out as clear leader in terms of its effectiveness as an infrastructure tool that can help enterprises tremendously, its overall usability and intelligent integration with smart devices", said Jehan, President of PASHA
Herndon, VA (PRWEB) October 16, 2012
TenPearls, a global application development company focused on mobile, enterprise and gaming, won the award for 'best in tools and infrastructure' category for its mobile app, 'uTrack' at the P@SHA ICT 2012 Awards. This is the third award TenPearls has received for its mobile apps within two years. The first two awards were from Nokia and AT&T.
uTrack is being used globally by a diverse group of people for helping them organize both their business and personal lives. uTrack users include Agile and Kanban practitioners, projects managers, individuals, group administrators, teachers, business owners and students.
The uTrack mobile app is available as both a free app with limited features called uTrack Lite, and as a paid app with full features, called uTrack Pro. The Lite version allows users to get organized with their daily personal and work-related tasks with to-do / post-it virtual walls, allowing users to define and manage tasks through a user-friendly interface.
uTrack comes with a number of productivity features providing task organization, scheduling and assignment. The App is available for the following platforms: Apple iOS (iPad and iPhone), Android (tablets and smart phones), Blackberry (Playbook), Windows Phone, and Symbian (Nokia). It also has a collaborate module (in iOS versions) for sharing and retrieving tasks, walls and projects with other uTrack users.
"TenPearls' mobile app, uTrack, stood out as clear leaders in terms of its effectiveness as an infrastructure tool that can help enterprises tremendously, its overall usability and intelligent integration with smart devices", said Jehan Ara, President of P@SHA. "The panel of judges were of the opinion that the best apps were not only the most technically advanced, but also provided the best user experience. The top app in each category is also nominated for APICTA (Asia Pacific ICT Awards) each year. Our nominated apps have always done well in APICTA and we hope the trend continues this year as well", said Jehan.
"TenPearls is very proud to be a winner at P@SHA Awards, an excellent platform that fosters business innovation.This win proves that uTrack is indeed a very useful tool that enterprises can use to instill lean management principles and optimize productivity," said Zeeshan Aftab, COO of TenPearls. "P@SHA ICT award is an exciting event in the wake of explosive development in technology and mobile. TenPearls is focused on helping enterprises mobilize, and leverage mobile tablets for both their internal and external interactions, processes and transactions."
More information about the PASHA ICT awards is available at http://www.pashaictawards.com
About P@SHA ICT Awards
The P@SHA ICT Awards aims to provide recognition to the software applications developing companies of Pakistan by providing them an opportunity to gain local, regional and international exposure through on-going promotional activities. It acknowledges creativity, innovation and excellence in Pakistan's Information and Communications Technologies sector. P@SHA ICT award is being held every year and has successfully completed nine consecutive years.
About TenPearls
TenPearls is an award-winning, global application development company helping businesses build products. We have successfully delivered solutions spanning mobile, enterprise, and gaming. Our technical strength combined with our experience in usability, agile requirements gathering, iterative development process and commitment to innovation allows us to successfully partner with our customers. Our diverse clientele include large corporations, small & medium sized companies, and start-ups.