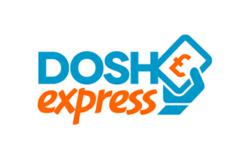 in the past three months both imports and exports have decreased, with a larger decline in exports.
(PRWEB UK) 16 October 2012
The recent study indicates that the UK is still a long way from recovering from its double dip recession. In response to the study the International Monetary Fund has downgraded its economic estimates for the UK and expects the economy to continue to shrink by 0.4% this year, in spite of it forecasting a 0.2% growth in July.
Dosh Express predicts that as the country slips deeper into a recession, more and more of the public will be in need of a short,payday loan. David Kern, chief economist at the British Chambers of Commerce noted that in the past three months both imports and exports have decreased, with a larger decline in exports. This problem does not simply affect the import and export industry, as a large area of the UK's profit making sector, import and exports decreasing will have an effect on the whole of the UK.
The team at Dosh Express explained, 'Although the figures are alarming, we can offer an honest service to those in need of cash. If you are employed and can repay the loan within the allocated time, our loans offer a quick fix solution to a short term cash problem. Our loans are to be used in emergencies only and it is advisable to have a long term budgeting strategy in place to avoid such instances.'
Dosh Express is an online lender determined to reduce fraud and identity theft and in turn eventually pass on substantial cost savings to our customers. Customer care and support is also a main aim of theirs, and they provide a freephone helpline and email support to all of their customers.
Dosh Express is the Honest Lender, helping you get to payday. Based in Derby, in the Midlands, the company's mission is to provide a great lending service to thousands of our happy customers and be a great place of employment for our staff. Please visit doshexpress.com to apply for a loan, and if you are approved cash is usually deposited in your account within minutes, subject to status. Dosh Express, the trading name of Dosh Express Limited, is a consumer lender offering short-term payday loans, is a member of the Consumer Credit Trade Association (CCTA), and is licenced and regulated by the Office of Fair Trading.