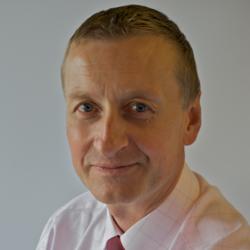 It is important that people commissioning and delivering care take on board the needs of the service users that are being cared for and look at how technology as a tool can improve transparency
High Wycombe, Buckinghamshire (PRWEB UK) 17 October 2012
Skillweb has launched the 'UK care in crisis: Adapting workforces to care reform' whitepaper, offering insight into the future role of technology in the sector.
Now available for download, the study utilises Skillweb's years of experience to illustrate how mobile devices can help prepare the care sector to meet the requirements of an ever changing industry.
It responds to new government proposals in the 'Caring for our future' whitepaper, showing how standardising data collection through mobile devices will help providers adapt to personal care budgets, while delivering a higher standard of care on less money.
Paul Ridden, managing director of Skillweb, said: "The bringing together of emerging technologies, the availability of mobile devices and the software skills we have within our business have allowed us to identify where we can help care providers be more effective. That is a unique set of skills that we are bringing together. We feel the whitepaper is a significant opportunity for the care sector to take advantage of that and improve.
"It is important that people commissioning and delivering care take on board the needs of the service users that are being cared for and look at how technology as a tool can improve transparency. The emergence of personal care budgets will enable patients and loved ones to make choices. The sort of technology we're proposing and the whitepaper highlights how devices can be used as a tool to improve confidence that service users are getting the appropriate care."
SmartTask Attend: Improving efficiency and transparency
SmartTask Attend is a simple and easy to use time and attendance system, which enables care providers to monitor workers using the latest Near or Remote Field Communication technology. Built into a mobile phone, the application allows employees to swipe their phones over tags/labels unique to a patient's home to record arrival and departure. This up-to-the-minute information is then sent to the business and is digitally logged.
The UK homecare sector currently suffers from a lack of routine data collection, making it hard to manage work allocations, track progress and demonstrate to users that the service is operating effectively and delivering results. SmartTask Attend standardises these processes, removing the room for error and manipulation commonplace with paper logs, and offering a uniform measure from which to gauge success.
The solution is already used by domiciliary care organisations, adult social care services, community services, community nurses, midwifery services, on-call doctors, mental health clinicians and reablement services.
"Our background is in helping organisations adopt technology to make them more effective, to identify within their business the key pieces of software they will need to deliver the appropriate value, whether that is to make more efficient use of their workforce, to enable the workforce to be more empowered, to comply more closely with a particular remit, or to transparently expose the work of a careforce," said Mr Ridden. "Skillweb are ideally placed to take this knowledge and the experience we've gathered from working with commercial businesses and apply that strongly within the sector to help them adapt to reforms."
About Skillweb
Skillweb provides mobile computing solutions that enable businesses to better track the movement of goods and to manage their mobile workforces. The company has been operating for over 12 years, deploying end-to-end tracking systems for an international client base, and is now responsible for in excess of 25 million transactions each month worldwide. Customers are fully supported by Skillweb's UK-based in-house development department and customer service team. Skillweb has a proven 99.99 percent system uptime record and on-going support - The envy of others in the industry.
Skillweb is a profitable and privately owned business that is growing at a rate in excess of 25 per cent each year. It is committed to ongoing investment into technology and software innovations and reinvests 25 per cent of its turnover each year into research. The company works with a wide range of postal, home delivery and mobile worker organisations across the UK and globally, in many cases for more than 10 years.