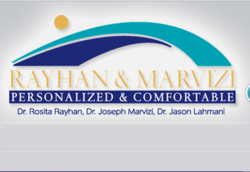 Long Beach, CA (PRWEB) October 17, 2012
October signals falling leaves and orange pumpkins, but it's also when Americans celebrate National Dental Hygiene Month. This month the American Dental Hygienists' Association and Wm. Wrigley Jr. Company - the creator of Orbit gum - bring oral hygiene front and center.
Long Beach dentists understand that patients consume more during the holidays. Between Halloween candy, Thanksgiving pies and Christmas cookies, Americans eat a lot of sugar this season. Dr. Joseph Marvizi, a Long Beach dentist, reminds his patients to keep rigid oral hygiene routines during this season and all year long.
Marvizi a dentist in long beach shares the NDHM message of: "Keep them healthy. Keep them clean." The ADHA lists health issues that can be exacerbated by poor oral health, including heart disease, diabetes and oral cancer. Patients who follow the ADHA instructions daily - floss, brush, rinse and chew - will have cleaner teeth and healthier gums.
Brush
Marvizi's cosmetic dentistry Long Beach discusses the best way to brush and floss. Parents and children can review these techniques together, such as brushing each tooth's complete surface in a circular motion.
Floss
Ideal flossing habits include wrapping floss between the thumb and forefinger, slipping the floss between each tooth vertically, and running floss between the tooth and the gum. Flossing is essential to gum health.
Rinse
Anti-microbial mouthwashes eradicate lingering bacteria, helping reduce tartar and plaque buildup. They also freshen breath and strengthen teeth.
Chew
Saliva helps break down lingering food particles and flushes them from the mouth. Chewing gum keeps saliva flowing freely. Patients should chew a sugar free gum, such as Orbit, as sugar can do more harm than good.
Oral Hygiene Can Be Fun
Children may not enjoying brushing and flossing their teeth, but parents can make the rituals more enticing for their kids. Colorful character toothbrushes and toothpastes may excite children for their oral hygiene routine. Fun music in the bathroom can queue children to start and stop brushing, ensuring that they're spending at least two minutes on their pearly whites. Good oral hygiene habits can keep patients from needing restorative dental services down the road.
Learn More
To learn more about preventive oral care or to schedule an appointment with Dr. Marvizi call their dental office in Long Beach at 323-931-3881.
About Us
Dr. Joseph Marvizi builds lasting relationships with his patients. Together with his staff, he provides outstanding oral care while monitoring patients for potential dental issues.
© 2012 Master Google and Dr. Joseph Marvizi. Authorization to post is granted, with the stipulation that Dr. Marvizi and Master Google are credited as sole source. Linking to other sites from this document is strictly prohibited, with the exception of herein imbedded links.