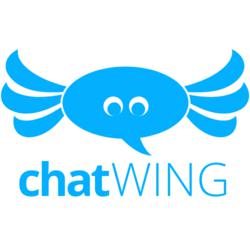 San Antonio, TX (PRWEB) October 18, 2012
Website chat is now one of the strongest driving factors in Chatwing's newly-released chat widget. The recent Chatwing chat tool is capable of global communication in just seconds, and it also allows social media sharing. Users can also customize the appearance of the shoutbox so that it will fit the theme of their blogs and websites. Chatwing allows users to create unlimited chat boxes.
Chatwing's free chat box has been first introduced in blogging communities where information is highly significant. Apart from that, forums and podcast communities became a part of Chatwing's strategic expansion. Many bloggers have referred to the Chatwing app as a handy blog visibility tool. The Chatwing team has noted that the shoutbox can raise a blog or website's visibility by as much as 80%. However, the percentage depends on the activity of the website and its content.
Chatwing chatbox also has a 1000-user capacity, allowing people to start interesting discussions every now and then. This emphasizes the global connectivity offered by the Chatwing tool. To let Chatwing admins utilize the full potential of the application, they can now access a wide range of customization options. In the latest version, Chatwing admins can embed their background images in the shoutbox. Alternatively, they can just select from Chatwing's background image collection.
The innovations offered by Chatwing's free shout box were carefully planned by its development team. To create new upgrades, Chatwing's developers are always waiting for feedbacks, comments, and suggestions from thousands of users.
About Chatwing.com
Chatwing.com specializes in the new field of website chat. Over years, the Chatwing team has introduced live chat widget for hundreds and thousands of blogs. The Chatwing application bridges people from many parts of the world, creating global synergy through the Internet. The shout box can be installed in just seconds, and it can be used for varying purposes such as leisure and Internet marketing. It also allows a user to customize the size, color, and name of the widget. Chatwing is 100% free for everyone.