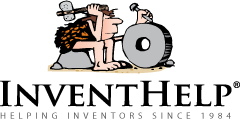 Pittsburgh, PA (PRWEB) October 17, 2012
InventHelp®, America's largest invention submission company, announces that one of its clients, an inventor from Illinois, has designed a novelty alarm clock that could wake users up with an antagonizing female voice. This invention is patented.
The "PMS Alarm Clock" could provide a humorous way to wake up, and relieves some of the stress involved in waking up. Designed to put the user in a good mood for the day, the invention would serve as an interesting conversation piece.
The AM/FM alarm resembles a conventional digital clock with a funny female voice as the alarm. Four different settings allow the user to select which setting they'd like to listen to. Setting 1 would feature an animated picture of an angry woman on a digital screen, screaming, "Get Up!" The second setting would feature a photo of a woman with a cigarette in her mouth, yelling, "Dinner!" The third setting would display a woman wearing a dress repeatedly asking, "Does this make me look fat?" The fourth setting would show a woman with a furrowed brow, repeating "I love you" in a cynical tone. A regular alarm tone or buzzer could also be set, and the PMS Alarm Clock would include a snooze button and AM/FM tuner on the top and radio and volume dials on the side.
"I just told my wife and kids how funny an alarm clock would sound if it included a female voice yelling," said the inventor. "We came up with the PMS Alarm Clock, and it would make a great gag gift for anyone."
InventHelp® is attempting to submit the invention to companies for review. If substantial interest is expressed, the company will attempt to negotiate for a sale or royalties for the inventor. For more information, telephone Dept. 11-CHM-503 at (800) 851-6030.
Manufacturers interested in reviewing additional inventions and new product ideas can contact InventHelp's marketing partner Intromark by filling out an online request to review new product ideas here.