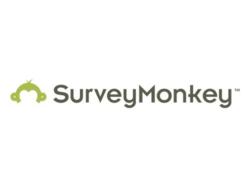 Understanding the needs and preferences of our affiliates is a top priority.
(PRWEB) October 15, 2012
Experience Advertising Inc., a leading digital advertising agency, released results from its Official Affiliate Survey. 300 affiliate marketers and web publishers from the major affiliate networks like Commission Junction, Linkshare, Shareasale, and Google Affiliate network participated in the 10-part survey to profile the marketing practices and preferences of affiliate marketers. Experience Advertising is a leading, award-winning affiliate marketing agency, recognized in the industry for its success with online affiliate marketing, social media, and SEO/SEM search management, and for its skillful and dedicated management of over 100,000 affiliates of the major affiliate networks.
With the goal of receiving valuable information on the needs and preferences of affiliate marketers, Experience Advertising, CEO Evan Weber stated, "Understanding the needs and preferences of our affiliates is a top priority. Our agency strives to provide the best support, resources, and marketing strategies to our affiliate marketers so they may become top producers and maximize their online earning potential." Experience Advertising provides round-the-clock, knowledgeable phone, email, live chat, and texting-based support in addition to affiliate newsletters that announce up-to-date product availability, promotions, coupons, and professionally designed banners. Experience Advertising's affiliate contests and prizes further engage and motivate their affiliates while their free tools, education, and one-on-one training foster productivity. The agency plans to further strengthen their affiliate support by relying on the results of the Official Affiliate Survey for insight into the specific needs of their affiliates.
The Official Affiliate Survey was presented to affiliates via email, social media sites, affiliate newsletters, and on Experience Advertising's blog and forum pages. The survey was created using Survey Monkey, which implemented a web‐based modality for delivery and analysis. The survey's main takeaways are as follows:.
How long have you been an affiliate marketer?
Over 64% have been an affiliate for more than 2 years.
How many Advertiser/Merchants do you promote?
29% of the affiliates promote between 10 and 50 merchants.
What is your method for promoting affiliate programs?
The majority of publishers promote affiliate programs on their blogs/websites (74.1%) and social media venues (56.7%).
What tools would you like to receive from Affiliate Managers?
Keyword research (50.5%) unique content (56.8%) Affiliate Resources (56.4%)
How much time do you spend on affiliate marketing?
25% spend forty or more hours a week and 30% spend a few hours a week
Which of the following motivates you most as an affiliate?
72% would like higher payouts
Do you participate in affiliate or webmaster forums?
40.5% said yes
To view a detailed analysis of the Official Affiliate Survey, please visit Experience Advertising blog.