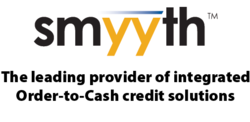 Using Smyyth's RationalScore system, it was easy to customize to our corporate credit policies, with full documentation and audit trails, and enabled us to negotiate a major reduction with our insurer
New York, NY (PRWEB) October 23, 2012
Smyyth - a leading provider of integrated trade credit decision and management solutions announces further enhancements to its ground-breaking RationalScore ™ product.
Recognizing the credit manager's need for better credit decision systems that leverage multiple data inputs while also ensuring that the decision tools are consistent with credit policy is critical to a best-in-class process for managing credit.
Smyyth clients have realized that simply getting a score from a credit agency that does not have trade data with any relation to their industry can result in a huge expense and bad decisions. As one of Smyyth's clients referenced, "Using Smyyth's RationalScore system, it was easy to customize to our corporate credit policies, with full documentation and audit trails, and enabled us to negotiate a major reduction with our insurer".
RationalScore provides on-demand scoring using firmographics, proprietary data on private and public companies, third-party data and scores from other credit agencies, Z-Scores, and industry-specific trade data scores – over a dozen elements. Clients can customize the model, and adjust weightings of variables and sub-scores based on data confidence levels, and produce custom, automated credit lines based on and adhering to their company policies.
In addition, what Smyyth's clients find vary valuable are the automated credit alerts such as credit limit expiry, exceeded limits and changes in the customer payment patterns in their industry. This last feature is powered by Smyyth's new technologies that deliver outstanding credit information through its virtual credit network of providers - the world's most innovative source of industry trade intelligence shared between participants in a highly-controlled and structured environment.
Yesinne Alvarez, Smyyth's Vice President of Client Solutions, was quoted saying "our approach has been to ensure that credit managers have an unparalleled dashboard with relevant, real-time data and decision making tools going well beyond a traditional credit or trade report, supporting the uniqueness of each industry in which its clients operate. We are practitioners who have built a great platform and are seeing rapid adoption across major industries".
About Smyyth
Smyyth provides best-in-class Credit-to-Cash services that some of the world's largest companies use to manage trade credit risk, and optimize cash flow and profits using best practices for credit, accounts receivable, collections and deduction management. The Smyyth technology platform streamlines operations, reduces costs, and increases profits. Smyyth technology and services are built on Six Sigma principles and are Safe Harbor and SAS 70 Certified. Please visit http://www.smyyth.com for more information about Smyyth products and services.