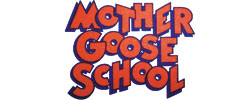 San Francisco, CA (PRWEB) October 16, 2012
Mother Goose School, a trusted child care development preschool program in San Francisco, recently announced that the school is celebrating community and safety this month by teaching students about numerous community occupations. In addition to daily classroom lessons about professionals such as teachers, photographers, nurses, florists, dentists and electricians, a variety of professionals from the San Francisco community will give special presentations.
Members of Recology, a service that provides landfill diversion and resource recovery services to homes and businesses through collection, recycling, and composting, will bring their truck to demonstrate how the city sorts its garbage. AMR-American Medical Response will allow Mother Goose School children to explore what the inside of an ambulance looks like and parents of Mother Goose students will also be giving presentations about their careers. Featured speakers include a radiologist and an employee of the Federal Reserve Bank.
Mother Goose School children will definitely be excited to see the fire truck presented by the Alisa Ruch Burn Foundation. Firefighters in full uniform will speak with the children about fire safety and demonstrate what to do in case of a fire. Several members of the San Francisco Police Department will visit and show Mother Goose School children the inside of a squad car. They will also discuss safe behavior for Halloween night. "We are pleased that so many representatives of our community can come to our School!" said the program director.
Mother Goose School has a rolling enrollment which accepts new students at the beginning of each month. "Our wait list can vary according to age and schedule. Some parents who have toured our School choose to register as far ahead as a year" reflects Charles, the Program Director.
About the company
Mother Goose School has been serving families of San Francisco and the Bay Area since 1951. Mother Goose School is open to all children between the ages of two and six. The primary focus of the school is to instill in each child a lifelong enjoyment of the learning process. The school is comprised of five developmental levels ranging from nursery through Kindergarten age. Mother Goose School is open 7:00 AM to 6:00 PM, Monday through Friday. They prepare and serve a hot, well-balanced lunch each day, as well as a nutritious mid-morning and mid-afternoon snack.
Mother Goose School believes that the development of the child's mind, body and character is equally important. In order to educate the whole child, their daily program includes instruction that is based on a balanced, all-inclusive curriculum. This preschool curriculum is specifically intended to provide a firm foundation for each child in preparation for any public or private school. The daily program at Mother Goose School includes Academics, Art and Crafts, Physical Education, and Social Skills. Music instruction is shared with morning classes twice weekly. Classrooms are equipped with child-friendly music. They also offer toilet training in our nursery program and a naptime every afternoon.
For more information, please visit their website at http://mothergooseschool-sf.com or call them at (415) 424-4839. They tour prospective parents with their children daily, at 10:00AM and 3:00PM.