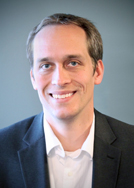 "This change reflects the integration of Brainware's best-in-class content classification and data extraction technologies with Perceptive Software's BPM and enterprise content management ECM platform." Brian Anderson, CTO, Perceptive Software
Shawnee, KS (PRWEB) October 17, 2012
Perceptive Software, creator of process and content management products and solutions, announces that Brainware Distiller, the company's intelligent data capture platform for eliminating manual data entry and validation from document-driven business processes, has been rebranded "Perceptive Intelligent Capture, powered by Brainware."
"This change reflects the integration of Brainware's best-in-class content classification and data extraction technologies with Perceptive Software's business process management (BPM) and enterprise content management (ECM) platform," said Brian Anderson, Chief Technology Officer, Perceptive Software. "We're delivering on our vision of a comprehensive solution for automation of all key business operations, regardless of document type, volume or complexity. Brainware complements Perceptive's existing capture architecture that already provides low and high-volume, centralized and distributed capture capabilities focused on capturing actionable data at the edge of any business process."
Perceptive Intelligent Capture will remain available as a standalone solution for eliminating manual data entry from critical business functions such as accounts payable, accounts receivable, mailroom, order processing, explanation of benefits processing, records management and other areas throughout the enterprise, providing customers with any ECM or BPM platform it's full range of capabilities.
"Brainware Distiller has proven to be a catalyst for best-in-class efficiency and award-winning strategies for financial operations the world over," said Carl Mergele, Executive Vice President and General Manager of Perceptive Capture (formerly Brainware). "As a cornerstone of efficient shared services, Perceptive Intelligent Capture will continue to drive dollars out of the back office and towards the bottom line."
Additionally, as complemented by parent company Lexmark International's multifunction printer devices, Perceptive Intelligent Capture allows distributed entities to capture valuable data immediately, before routing to a centralized location for prompt processing and validation. In short, it removes barriers of time and effort that stand between a company's input and output, at any level where it's implemented.
About Perceptive Software (http://www.perceptivesoftware.com)
Perceptive Software, a Lexmark company (NYSE: LXK), builds enterprise content management and business process management software to help organizations fuel greater operational efficiency. Organizations around the world rely on Perceptive Software ECM and BPM solutions to optimize business processes and give users the most relevant information to make the most effective decisions at any point in the process, wherever they are.