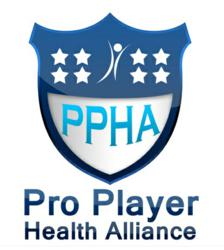 Over 25 retired NFL players turned out to get tested during the recent screening. We were very pleased by the outcome.
Dallas, TX (PRWEB) October 15, 2012
Dr. Archie Roberts, M.D. and Dr. Harry Sugg D.D.S., teamed up last Saturday with the Living Heart Foundation in Dallas, Texas, in efforts to lead a team of doctors and dentists. The team of experts, along with Sleep Group Solutions aided in providing free testing to retired NFL legends, for sleep apnea.
The 'Tackle Sleep Apnea' campaign is organized by the Pro-Players Health Alliance (PPHA). The PPHA is dedicated to spreading awareness among retired NFL players through sponsoring sleep apnea screenings, in efforts to get them treated. "These players want to get tested because they are concerned about their health," David Gergen, President of the Pro-Players Health Association (PPHA) said. "They see what sleep apnea can do to you and they want to do something about it."
Byron Williams, Vice President of the National Football League Players Association Dallas, Isiah Robertson President Dallas Chapter and Preston Pearson, were among those who got tested. "Over 25 retired NFL players turned out to get tested during the recent screening. We were very pleased by the outcome," Gergen said. "We will be holding more screenings across the nation for retired football players."
In addition, the PPHA is also dedicated to spreading awareness to the American Legion and the public through sponsoring events across the nation, as part of the national 'Tackle Sleep Apnea,' campaign. "We are trying to spread as much awareness as possible," Sugg said. "Many people don't even realize that they are suffering from sleep apnea or that there are different treatment options available to them."
'Tackle Sleep Apnea' will be making its' next stop in Dallas, TX on Nov. 1, at the North Texas Automotive Museum. The event will begin at 7 p.m. The museum is located at 677 W. Campbell Rd. Pre-registration is recommended. Currently, 300 members of the Fifth District American Legion have pre-registered to attend the event. "We want to spread the awareness to our members and feel that being a part of the campaign is the perfect opportunity to do so," Jeff Perkins, Commander of the 5th District of the American Legion said. "This is an opportunity that nobody should miss out on," Gary Smith, Vice Commander of the 5th District American Legion said.
The event is free and open to the public. As part of the event, former NFL Legends, Erik Dickerson, Isiah Robertson, Dave Krieg, Derek Kennard and Roy Green will speak on their need to spread awareness, in efforts to save lives. In addition, experts will be speaking on the symptoms and health dangers. Dr. Sugg, D.D.S., will be speaking on how dentists are now part of the treatment process. Following the event, the players will be available to sign autographs and there will be photograph opportunities. Players will be available to the press prior to the event, upon request.
"I have seen first-hand what sleep apnea can do to someone and how it can be fatal if not treated," Former Dallas Cowboy player, Derek Kennard, said. "Nobody should have to lose their life to this condition, when it can be easily treated."
To pre-register for the event, visit http://tacklingsleepapneadallas.eventbrite.com/ . To find out more about the campaign, visit http://PPHA.com . To find out if you may be at risk for having sleep apnea visit http://www.SleepTest.com to take an online questionnaire.
The "Tackle Sleep Apnea," campaign has been featured on CBS Radio, ESPN Seattle Radio, FOX Minneapolis and Seattle, CBS and FOX Online Seattle and the Dallas Blitz Weekely, in addition to other publications.
###-
ABOUT PPHA: The Pro-Players Health Alliance (PPHA) is an organization dedicated to helping former NFL players, through providing testing and treatment options for those who suffer from sleep apnea. In addition, the PPHA is dedicated to integrating education and raising sleep apnea awareness, in a fun and memorable way. In addition to the campaign, the PPHA is dedicated to testing and getting people treated who suffer from sleep apnea. The PPHA will be at Temple University in Philadelphia on Oct. 12 with The Living Heart Foundation in efforts to spread awareness. The PPHA was created by Rani Ben-David, President of Sleep Group Solutions, David Gergen, President of Gergens Orthodontic Laboratories and Former NFL legends.
ABOUT SLEEP GROUP SOLUTIONS: Sleep Group Solutions offers a complete sleep solutions program including; dental sleep medicine continuing education, screening technology, home sleep testing, oral appliances, insurance billing, marketing, in office training and more.
ABOUT DAVID GERGEN: David Gergen has been a nationally respected dental lab technician for over 25 years. He received the award for "The Finest Orthodontic Technician in the Country" given by Columbus Dental in 1986. He also received a lifetime achievement award by the Gelb Academy as America's greatest Orthodontic technician of all time, in 2012. He has worked for some of the pioneers in the orthodontic and sleep dentistry fields. Gergen and his father John Gergen began Gergen Orthodontic labs in 1984 and has grown it into one of the most respected labs in the country. One of his proudest achievements is receiving The National Leadership award for Arizona Small Businessman of the Year in 2004. David is the Dental Director of the American Sleep and Breathing Academy and he has also taken a spot at Tufts University teaching seminars for the Continuing-Ed program on Dental sleep medicine. Mr. Gergen is also the Dental Sports Medicine Director of the Sleep Academy.
ABOUT SLEEPTEST.COM: SleepTest.com is an online awareness resource, dedicated to providing information to those who feel that they may be at risk or suffering from sleep apnea.
ABOUT HARRY L. SUGG, D.D.S.: Dr. Sugg, A.G.D., A.D.A., T.D.A., A.C.O.I., D.C.D.S., I.C.O.I., A.S.O., is one of the highly and most respected dentists in the Dallas area. He has been practicing people oriented dentistry for the past 30 years. He graduated with his Undergraduate Degree from Memphis State University. In 1969, Dr. Sugg graduated with his degree in Dentistry from Tennessee University. He spent his residency in the V.A. hospital at Tennessee. In addition, he is a graduate of the Advanced Program from the Misch Implant Institute. His memberships include: The American Dental Association, the Academy of General Dentistry, The American College of General Implantology, the International Congress of Oral Implantoligists, the American Society of Osseonitegration, the Texas Dental Association, the Dallas County Dental Association, the International Academy of Laser Dentistry and the Texas Academy of Laser Dentistry.