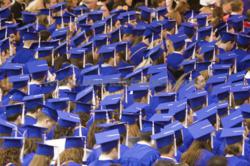 San Antonio, TX (PRWEB) October 16, 2012
Career Point College of San Antonio has just launched eight new programs, bringing it up to a total offering of twenty-eight distinct concentrations, including both classroom and online offerings.
Programs include AAS degrees in Criminal Justice, Cyber Security, and Network Support Specialist, and training in Early Childhood Education, Paralegal, Medical Billing and Coding, Pharmacy Technician, and User Support Specialist. All are designed to meet the demands of the workforce in a couple different senses.
First, the curriculum of each program is geared toward vocational tasks and obligations rather than traditional academic study with its emphasis on theory. Instead, the firm emphasis on skill application with an integration of theory gives students hands-on practice and training before entering the field. The absence of general education classes also streamlines the curriculum, enabling students to focus purely on the skills they need and moving them into the workforce as quickly as possible.
Second, the new set of programs is part of a periodic review, expansion, and alteration of the existing bulletin, intended to adapt to the current employment market. Career Point College receives cues on our programs based on movements within the industries themselves, and the San Antonio vocational training school then roots its programs in meeting employment needs. This way, the training that students receive at Career Point College is directly preparing them to fill positions already open within the industry.
Diploma, associate's, and bachelor's degree programs are all available for students. This gives participants the ability to earn higher credentials or narrow in on receiving needed training depending on their own preferences and needs. The college's primary goal is to provide students with the tools to succeed in the job market as well as the freedom for them to choose what is right for their personal situations without also having to complete the rigid requirements of traditional four-year colleges and universities in Texas.
Career Point College is a career education school with campuses in both San Antonio, TX and Tulsa, OK. Its primary goal is to instill in students a sense of pride in their work while training them with skills relevant to the current job market. CPC offers a number of career services, from resume assistance to workshops on how to negotiate salary. Other services, such as on-site daycare, are designed to allow students of all backgrounds and situations to receive higher education.