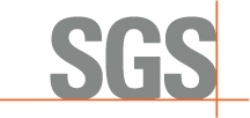 Rutherford, New Jersey (PRWEB) October 16, 2012
These sessions will highlight changes North American medical device companies will face in complying with the new EU Regulations.
Additionally, SGS will deliver the webinar "Preparing for the New Changes in Notified Body Audits and Technical File Reviews" on October 23rd. This webinar will inform medical device manufacturers of the likely changes they will experience in audits and technical documentation reviews from Notified Bodies, these changes are starting to occur now and will continue to be introduced during 2013.
Staying up to date with global regulations for medical device companies can be challenging. Regulatory change is constant both domestic and foreign. Additionally, companies need to provide their employees with training and education to continually improve. SGS will be providing the following training in the next few months:

Understanding & Implementing ISO 13485, Boston, MA
ISO 13485 Lead Auditor in Boston, MA
ISO 13485 Internal Auditor in Boston, MA
ISO 22716 Awareness in San Jose, CA
Construction of a Technical File to Meet the Requirements of the MDD 93/42/EEC Including 2007/47 Amendment in San Jose, CA
Quality Management Systems ISO 14971:2009 Risk Management for Medical Devices SSCE/MDRM in San Jose, CA
Introduction to Radiation Sterilization and ISO 11137, San Jose, CA
Introduction to Ethylene Oxide Sterilization & ISO 11135 SSCE/MDEO, San Jose, CA
SGS classes are lead by dynamic subject matter experts with industry experience. They are auditors with an average of 23 years experience in their field. Training speeds up the initial certification process, saves companies money and provides ongoing improvements to Life Science company's products and processes. SGS Training courses currently have attained a 98.8% attendee satisfaction rating.
SGS offers a comprehensive suite of training courses for the medical device industry, along with training on Quality, OH&S, Environmental and more. Additionally, eLearning courses are available for cGMP for Pharmaceutical Manufacturing and through a partnership with Dartmouth University; professional certificates are offered for Lean Six Sigma Yellow Belt Awareness, along with Green Belt and Black Belt Certification. Classes.
For the full listing of training courses offered through SGS in North America, visit http://www.sgsnorthamerica.com.
For more information contact:
Patrick Mullen
North American Marketing
201 508-3014