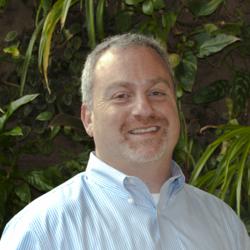 Bambeco is an outstanding opportunity for me to align my personal environmental values with my profession in a fast growing company that is redefining an industry."
Baltimore, MD (PRWEB) October 16, 2012
Bambeco today announced that Sander Eth, a twenty-four-year veteran of Staples, will join the company as senior vice president of supply chain. Eth will head up supply chain and oversee warehouse operations, transportation, vendor compliance, and inventory management and replenishment.
"We are fortunate to have someone of Sander Eth's caliber and experience join us to lead supply chain as we continue our growth in North America and prepare for expansion into other markets," said Susan Aplin, CEO of bambeco. "We are at a critical period in our company's growth and we need strategic leadership in our supply chain and warehouse distribution operations to successfully implement our strategy and take advantage of the market opportunities ahead. Sander is a strong retail leader with a proven track record of execution. He shares my environmental values and deep passion for a customer-centric retail strategy and culture."
Eth said, "I am honored and excited to join Bambeco and lead supply chain at such a critical time in the company's growth. Bambeco is an outstanding opportunity for me to align my personal environmental values with my profession in a fast growing company that is redefining an industry."
In October 2012, bambeco will move to its new 22,000 square foot Baltimore-based warehouse and distribution facility. Said Eth, "This new facility gives us the capacity we need to continue to service this fast growing market. The location affords us the ability to expand into additional space as we continue to grow and the proximity to major interstates helps us provide optimal service levels for our customers."
About Bambeco
Bambeco is the leading home furnishings and décor company where your eco-conscious style intersects with your home and lifestyle needs. With thousands of sustainable products, bambeco offers the finest choices for modern green living and makes stylish eco living easy and affordable. At bambeco, we make it easy for you to live your values without sacrificing quality and price. As you browse our web store, you'll discover a wealth of stylish and modern products, carefully selected to advance a more sustainable and just world. Our innovative products are made from materials that are all-natural, biodegradable, nontoxic, organic, recycled, recyclable or repurposed. Launched on Earth Day 2009, bambeco celebrates bamboo, the planet's most renewable and versatile resource, and ecology, the essential relationship we have with the natural environment. Bambeco has quickly won customers and a loyal devoted fan base of followers. When style, quality, and price are equal, most Americans want to buy eco.
To find out more about bambeco and the standards applied to all bambeco products, as well as its partners and manufacturers, visit http://www.bambeco.com or the blog, Inspired Habitat. You can also follow them on Twitter and Facebook.
###