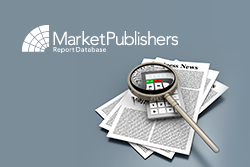 London, UK (PRWEB) October 15, 2012
With Herceptin exclusivity expiring in major geographies, a host of experienced as well as new entrant biosimilar players start eying for a lucrative opportunity to grab a share of this potential USD 6 billion pie. Herceptin sales are particularly critical to Roche as it accounts for about 15% of its cumulative pharmaceuticals sales. However, with all these great opportunities surrounding biosimilar players, there exist certain risks and barriers to be aware of.
New research study "Risk – Reward of Developing a Herceptin Biosimilar – A Thorough Assessment" worked out by MP Advisors has been recently published by Market Publishers Ltd.
Report Details:
Title: Risk – Reward of Developing a Herceptin Biosimilar – A Thorough Assessment
Published: October, 2012
Pages: 70
Price: US$ 2,000.00
http://marketpublishers.com/report/medicine_pharmaceuticals_biotechnology/healthcare_equipment_services/risk-v-reward-of-developing-a-herceptin-biosimilar-v-a-thorough-assessment.html
The research study takes an up-close look at several aspects of potential opportunity size for biosimilar players, with regard to:

European experience of biosimilars;
current market positioning of Herceptin across geography;
different technologies deployed by biosimilar players;
competition – pipeline of biosimilar and biobetters targeting Herceptin;
potential market expansion post expiry of market exclusivity;
defense strategies deployed by Roche;
ongoing clinical trials and their impact on market opportunity;
global regulatory process and hurdles;
risk/reward profile of developing Herceptin biosimilar.
Report Contents:
1. EXECUTIVE SUMMARY
2. EUROPEAN EXPERIENCE OF BIOSIMILAR LAUNCH
Pricing
Market share dynamics
3. INTRODUCTION HERCEPTIN
Geography-wise Sales Forecast until patent expiry
Patent expiries in major geographies
Pricing in major geographies
Penetration in major emerging markets
Expected market expansion post patent expiry
Ongoing Clinical trials on Herceptin
4. ABOUT THE BIOSIMILAR SPACE
Different technologies deployed by biosimilar players
Partnering deals in biosimilar
Cost of developing biosimilar/biobetter
Comparison USFDA and EUROPE biosimilar guideline
Requirement of Analytical methods
Interchangeability and substitution
Regulatory review process for biosimilarPrinciple and Concepts
Bridging StudiesA way to reduce the launch timeline in multiple geographies
Importance of post-marketing safety in Non-ICH countries
A brief on biosimilar approval guidelines in geographies other than US and Europe
5. PIPELINE OF HERCEPTIN BIOSIMILAR AND BIOBETTERS
Ongoing Clinical trials on Herceptin biosimilar/biobetter
A brief on companies developing Herceptin biosimilar
Financial capability
Technical capability
6. OPPORTUNITIES AND THREATS FOR HERCEPTIN BIOSIMILAR
Defense strategy by Roche to woo away biosimilar threat in global markets and
Emerging markets
Major clinical trials on Herceptinpotential impact on its future sales
Physician's and Payers adaptation for using Biosimilar
Competitive threats Upcoming biobetters and novel biologics in HER2+ve Breast
cancer and Gastric cancer
7. OUR VIEW ON RISK/REWARD PROFILE OF DEVELOPING HERCEPTIN BIOSIMILAR
More new research studies by the publisher can be found at MP Advisors page.