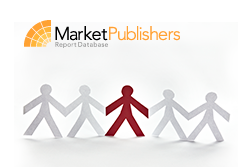 London, UK (PRWEB) October 15, 2012
The launch of a mobile virtual network operator (MVNO) involves a lot of careful planning and an in-depth understanding of the competitive threats and opportunities. Being aware of the competitive issues and the type of MVNO to be launched is path to success.
New report "MVNO Business Plan with Financial Modeling Spreadsheet" worked out by Mind Commerce has been recently published by Market Publishers Ltd.
Report Details:
Title: MVNO Business Plan with Financial Modeling Spreadsheet
Published: October, 2012
Pages: 104
Price: US$ 1,995.00
http://marketpublishers.com/report/technologies_electronics/telecommunications/mvno_business_plan_with_financial_modeling_spreadsheet.html
Based on the launch of an illustrative MVNO – Contendus, the business plan covers all aspects of the company launch plan including market assessment, funding requirements, financial analysis, market segmentation and product differentiation. Additionally, it features go-to-market plan, distribution and replenishment plans, comparison of MVNO's and a lot more.
The Excel spreadsheet with financial modeling included in the report encompasses: P&L, COGS, CAPEX, HR сosts, cash flow, other costs, drivers and revenue, as well as graphs and summary.
At large, the report is designed to assist in the development of an MVNO launch as well as to help validate existing plans.
Report Contents:
1. EXECUTIVE SUMMARY..
a. The Business.
b. The Strategy.
c. The Market.
d. The Management.
e. The Financials.
f. The Company Mission..
g. The Criteria of MVNO..
h. Exceptions.
2. THE BUSINESS.
a. Requirement Analysis.
b. Description of Services.
c. Target Market.
d. Services offered - Primary Revenue Drivers.
e. Potential future services - Alternative Revenue Sources.
f. Distribution, Purchasing and Refills.
g. Starter Package.
h. Handsets and Hardware.
i. GSM System and the SIM-card..
j. The Web-site and Customer Interface.
k. Scope for Enhancements and Future Technology 4G/LTE..
l. Back-Office and Customer Care.
m. The Network Operator.
n. Regulatory.
o. Churn..
3. THE OPPORTUNITY..
a. Opportunity.
b. Strategy.
c. Provisioning and Management.
d. Infrastructure.
e. Multi-IMSI approach.
f. Multi-network VPN..
g. Security and Control.
h. Forecast.
4. THE MARKET..
a. US Wireless Market.
b. Prepaid Markets.
c. Wholesale.
d. Negotiation Vectors.
e. Analysis on Setup Cost.
f. Terminal usage and control.
g. Network Usage and control.
5. MARKETING PLAN...
a. General Overview..
b. Marketing Ideas.
c. Initial Market Segments and Strategic Considerations.
d. Partnering and co-branding..
e. Loyalty Program..
f. Migration Strategy.
6. FINANCIAL OVERVIEW...
a. Revenue Streams & Cost Considerations.
b. Revenue Growth..
c. Financial Projections.
d. Funding..
e. Exit Strategy.
8. EXTENSIONS AND UPGRADES.
a. Selection Criteria.
b. Technical Requirements.
c. Other Factors.
9. POTENTIAL MARKET SEGMENTS.
10. THE MANAGEMENT TEAM AND PARTNERS.
a. Management.
b. Board of Advisors and Partners.
a. Partners.
11. COMPETITION.
a. General Overview..
b. Prepaid Players.
b. SWOT Analysis.
c. Prepaid Competition Analysis.
Europe vs. United States.
c. General Overview..
12. THE MOBILE VIRTUAL NETWORK OPERATOR MARKET & GROWTH OVERVIEW.
a. General Overview..
b. Global Overview and Forecast.
c. MVNO Drive in Europe.
d. MVNO Drive in America.
e. MVNO Drive in Middle East.
f. MVNO Drive in Asia Pacific.
13. CASE STUDIES .
14. CONCLUSION.
More new studies by the publisher can be found at Mind Commerce page.