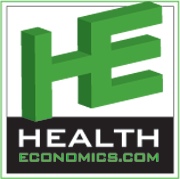 The old way of thinking, by focusing on price and product benefits, isn't working anymore.
Ponte Vedra Beach, FL (PRWEB) October 16, 2012
Today's Newsletter from HealthEconomics.Com covers industry views on how pharma's Managed Markets and Market Access Departments should function to meet payer needs and demands. The old way of thinking, by focusing on price and product benefits, isn't working anymore. Payers make decisions at the population level, not at the patient level, and they demand evidence that reflects their covered life population. Anything less than that falls on deaf ears. Original article sourced from PharmaVOICE, Oct. 2012.
Just How Well Can Patients Interpret Their Own Health Information? Do Their Doctors Really Want Them To? Another top story reports that giving information to patients in their own home, and use of reminders like text messaging, can improve patient understanding. These stories, from the CMIO Leadership Forum: Transforming Healthcare through Evidence-Based Medicine, are covered in HealthEconomics.Com News.
A "Me-Too" Drug May Be a Yawn, But What if That's All Pharma Has? Should They Launch By "Going Cheap"? Traditionally, pharma has not competed on price but with so many undifferentiated – or "me-too" drugs - being launched, some companies are launching these drugs with a distinct price advantage. How has this worked, and what are the implications for the company profits and payers? HealthEconomics.Com provides access to a report by Gorkin & Cheddar Consulting on these issues.
About HealthEconomics.Com: A pioneer in the field, HealthEconomics.Com is the global authority in healthcare value and market access. Each day, HealthEconomics.Com compiles the latest news, policy updates, resources, conferences, and jobs for BioPharma's professionals involved in health economics, outcomes research, market access, and pricing. A trusted resource, HealthEconomics.Com's comprehensive content is carefully selected by a discerning health economist editor, making it the most visited website for healthcare value and market access in the industry, with visitors encompassing all corners of the globe.
News Media interested in receiving the most current information on healthcare value and market access may obtain a free subscription to HealthEconomics.Com by visiting the site or by clicking on the following link: Subscribe to HealthEconomics.Com Newsletter.