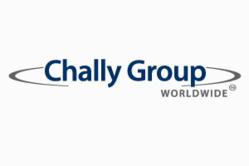 Direct input from senior business leaders is of critical importance to the success of this project.
Dayton, Ohio (PRWEB) October 15, 2012
Chally Group Worldwide, in partnership with Chief Executive magazine, announced the launch of the 2013 Global Leadership Research project featuring "Best Companies for Leaders." For the third year, the study continues to introduce new levels of practical business intelligence applied to leadership development and succession planning.
CEOs and senior human resource executives around the world are asked to provide information that enables measurement of the long-term financial impact of effective leadership development. The study also points to evolving trends in leadership development and recognizes innovative approaches used to meet challenges faced by companies committed to investing in their own talent.
Chally invites chief executive officers and HR executives to participate by visiting Best Companies for Leaders. The study defines multiple qualifying criteria for ranking in the Best Companies for Leaders. These include:

Relevance and practicality of formal leadership development initiatives
Personal involvement invested by the executive team
Strength of leadership pipeline for internal recruitment
Reputation amongst peers for excellence in developing sought-after talent
Long-term growth of market capitalization and shareholder value
Leading companies will be featured in the January/February 2013 issue of Chief Executive magazine. Participating companies will also benefit from benchmarking their performance based on the report; identify best practices tips and tactics; use report findings in recruitment and retention efforts; boost employee morale; and stand out above competitors in leadership talent.
In 2012 over 1,000 CEO's and senior HR executives participated in the study. Key findings included:

The dominant CEO challenge was leading in a global economy
Competing pressures exist for public versus private companies
A leadership paradox was observed through succession failure
Impactful leadership development is directly tied to business performance
"As in previous years, direct input from senior business leaders is of critical importance to the success of this project," reiterated Ken Carroll, chief executive officer, Chally. "We need insight into companies' leadership processes in order to identify trends in best leadership practices and share them globally."
Chally's research methodology has been developed and refined by a team of experts in applied research. It incorporates feedback from past winners to uncover emerging trends in how companies design and execute leadership development practices that account for complexities in a global business environment.
All survey participants will receive a complimentary copy of the 2012 Global Leadership Research Project report and a complimentary copy of the 2013 study report executive overview.
About Chief Executive
Chief Executive Group produces Chief Executive magazine (published since 1977), ChiefExecutive.net, and conferences and roundtables that enable top corporate officers to discuss key subjects and share their experiences within a community of peers. The Group also facilitates the annual "Chief Executive of the Year," a prestigious honor bestowed upon an outstanding corporate leader, nominated and selected by a group of his or her peers. Visit http://www.chiefexecutive.net for more information.
About Chally Group Worldwide
A global leadership and sales potential and performance measurement firm, Chally Group Worldwide utilizes our industry leading research and predictive analytics to ensure our clients have the vital information to minimize risk associated with making critical talent management decisions relating to selection, alignment, development and succession planning. Chally's suite of talent analytic tools has been improving productivity and reducing turnover and ramp-up time for customers located in over 49 countries for more than 38 years. Visit http://www.chally.com or follow @ChallyGroup on Twitter.
##