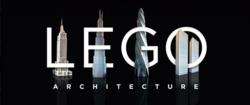 Dearborn, Mich. (PRWEB) October 15, 2012
Thirteen of the world's most famous architectural icons are making their way brick-by- LEGO® brick to The Henry Ford as part of the new exhibition LEGO® Architecture: Towering Ambition running November 3 through February 24, 2013. Developed by the National Building Museum in Washington D.C., this exhibition features large scale models built by visionary architect and LEGO® Certified Professional Adam Reed Tucker.
Models featured in the exhibition include the Empire State Building, St. Louis' Gateway Arch, Frank Lloyd Wright's Fallingwater, the Sky Needle, Transamerica Pyramid and Shanghai's Jin Mao Tower just to name a few. Built entirely of LEGO® bricks, some of the sculptures soar up to 18 feet high and use as many as 450,000 pieces without the use of glue or other adhesives.
A trained architect, Adam Reed Tucker first began creating with LEGO® bricks as part of his art in 2003. The simplicity and nostalgic quality of LEGO® provides guests with a new, detailed look at the very familiar buildings included in the exhibition. The exhibition lets visitors see the complexity of each building's design and engineering through Tucker's LEGO ® recreations.
Guests of all ages inspired by the exhibition will have plenty of opportunities to get in on the fun by building their own structure to either display on our large-scale LEGO® city map or to take home with them. Admission is free for members. Nonmember tickets are $17 adults, $15 seniors (62 and up), $12.50 youth (5-12) and free for children ages 4 and under. For more information, call (313) 982-6001 or visit http://www.thehenryford.org.
About The Henry Ford
The Henry Ford, in Dearborn, Michigan, is the world's premier history destination and a National Historic Landmark that celebrates American history and innovation. Its mission is to provide unique educational experiences based on authentic objects, stories and lives from America's traditions of ingenuity, resourcefulness and innovation. Its purpose is to inspire people to learn from these traditions to help shape a better future. Five distinct attractions at The Henry Ford captivate more than 1.5 million visitors annually: Henry Ford Museum, Greenfield Village, The Ford Rouge Factory Tour, The Benson Ford Research Center and The Henry Ford IMAX Theatre. The Henry Ford is also home to Henry Ford Academy, a public charter high school which educates 485 students a year on the institution's campus and was founded in partnership with The Henry Ford, Ford Motor Company and Wayne County Public Schools. For more information please visit our website thehenryford.org.
LEGO® Architecture: Towering Ambition was developed by the National Building Museum, Washington, D.C.
Play area sponsored through in-kind donation from LEGO® Systems, Inc.
LEGO®, its logo and the brick and knob configuration are trademarks of the LEGO Group. ©2010–12 the LEGO Group.