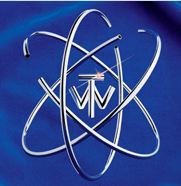 ORWELL, Ohio (PRWEB) October 16, 2012
Expanding on its commitment to high-quality production of welded carbon steel tubing and stainless steel tubing, Welded Tubes Inc. has earned international automotive quality recognition with an ISO/TS 16949:2009 management system certificate.
The Orwell, Ohio, company, founded in 1958, is a supplier of carbon steel welded tube and stainless steel tubing with critical finishes for a variety of automotive applications, including headrests, seat adjusters, airbags, towel bars, exhaust hanger brackets and filler bars. WTI specializes in manufacturing tubing from HSLA steels.
"SRI Quality System Registrar is pleased to acknowledge that Welded Tubes Inc. has demonstrated effective implementation of a management system that satisfies the tough auto standard: ISO/TS 16949:2009," said SRI President & COO Christopher H. Lake, in a statement. "Their certification shows their automotive customers worldwide that Welded Tubes is committed to being recognized as a long-term supplier of quality goods and services."
The privately-held business, which operates in a 100,000-sq-ft. facility and employs 125, additionally supplies its mark-free carbon steel welded tube and stainless steel tubing for the appliance, display & furniture, health & safety, and off-road equipment industries, among others
.
Alex Jacobs, Welded Tubes' vice president of marketing, said the commitment to earn and maintain ISO/TS 16949:2009 certification assures customers that its products and processes meet the expected standards of the automotive industry. Further, the certification provides global recognition.
"We got more detailed in some of our procedures, which benefits all of our customers," he said.
The company is tooled for hundreds of carbon steel tube shapes and tubing sizes: squares, rectangles, hexes, octagons, etc., including many metric OD's. Standard tolerances are tighter than ASTM A-513 specifications.
Welded Tubes stocks multiple SAE carbon and HSLA grades and gauges of raw steel in both Matte finish or Brite finishes. With its wide range of tube diameters and stock inventory of steel items, the company is able to satisfy short lead times.
Welded Tubes previously earned ISO 9000 certification in May 2001.