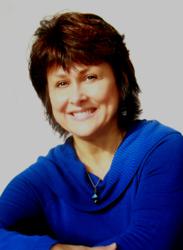 It took a lot of years for me to admit I had any control over why I was so angry.
Denver, CO (PRWEB) October 16, 2012
Ever find yourself surround by people who are so annoying that you want to punch something—especially them? Tough-love media expert and award-winning self-help author Paula Renaye knows exactly how that feels. "There was a time when every person in my path seemed stupid or selfish or was just plain being mean and unfair to me," Renaye says. "If they would just act right, I would be fine—or so I thought."
Renaye's new acclaimed self-improvement guide, Living the Life You Love: The No-Nonsense Guide to Total Transformation, details her journey out of her personal abyss with unflinching honesty and a genuine compassion for others facing similar challenges and offers a way out of the traps she found herself in.
"Staying perpetually peeved isn't a happy way to live," says Renaye, "and it took a lot of years for me to become willing to admit I had any control over why I was so angry." She says it doesn't have to be that way and offers five reasons why people may push your buttons:
1. Mirror: Yes, it's you. The characteristic is an unacknowledged part of yourself that you don't like, and seeing it in others is the first step of awareness. It may not be a perfect reflection, but if it really bugs you, there's a reason. Figure it out and clear it out in yourself so you don't have to keep noticing it others—and being annoyed.
2. Haven't Let It Go Yet: You may be aware—and consciously working on it—but you haven't been able to fully let it go because it represents a familiarity or a family tie. If you let go of the pattern or characteristic, it may feel like you're letting go of the people connected to it. Let it go anyway. The people who need to be in your life will be.
3. You Wish You Could: As much as you might not like to admit it, you may secretly wish you could be more like those who annoy you. For example, if "all about me" people are pushing your buttons, they may be showing you how you aren't taking care of your own needs. Find out what's really at the bottom of your anger and you'll know what to do about it.
4. Something's Wrong Somewhere: Your internal and external worlds reflect each other. So, if you're continually being treated badly by clerks, having road rage fits, feeling taken advantage of and the like, it's because things are not okay in your world no matter how much you may argue otherwise. Ranting and raving about others doesn't solve anything. Figure out what's really wrong and fix it.
5. Bad Apples: Knowing when it's you and when it isn't is important. Sometimes, people are just being themselves and it isn't a pretty picture. However, if you're steaming about it, it's still about you in some way, so grow a spine and stop putting up with things you don't have to.
Renaye says we have far more power over our lives than we often want to admit, and that it can seem easier to blame everyone else for our unhappiness rather than face the truth and have to do something about it. "But it's not," she says. "There's a huge relief in finally facing what you've spent years trying to avoid. And, clearing out what's really been making you miserable is the only way to ever be happy."

Paula Renaye is a certified professional coach, transformational speaker, tough love media expert and five-time award-winning author. Renaye is on tour with her new book, Living the Life You Love: The No-Nonsense Guide to Total Transformation, which received a Kirkus Reviews' starred review and is a critics' pick. She will be in Denver, Colorado, signing books at Barnes & Noble in Greenwood Village Friday, October 19th and in Denver West Saturday, October 20th. For more book tour dates and event information, visit http://www.paularenaye.com.
Living the Life You Love: The No-Nonsense Guide to Total Transformation by Paula Renaye, published by Diomo Books. ISBN 978-0-9674786-9-2, 5 ½ x 8 ½ paperback, 288 pages, $15.95