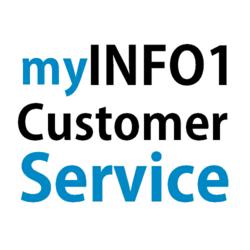 MyInfo1.com best services public record reports by offering a 24/7 chat online.
Denver, CO (PRWEB) October 16, 2012
The goal of MyInfo1.com is to provide the most up-to-date and satisfactory customer service on the Internet. The public records customer service website announces how their company can be utilized to best serve their clients.
Public records or background checks show consumers the history of a person searched, such as driving records, arrest records and sex offender status. MyInfo1.com best services public record reports by offering a 24/7 chat online.
The MyInfo1.com live chat offers customers real live representatives, all day, every day. These professionally trained agents (no automated messages or robots) can give clients account information, give troubleshooting help for public records reports, and even offer refunds for services.
MyInfo1.com also offers a toll free number which is also available 24/7 without hassle. The telephone customer service reps also provide account information and refund support to all clients in need by dialing 1-866-434-4253.
MyInfo1.com looks to offer their clients high-quality and professional customer service every day of the week, no matter what time they are needed. The public records and customer service company appreciates the continued loyal customers they have served and will serve in the future.
About MyInfo1.com:
Thousands of warrant checks, public record checks, vehicle history reports and employment searches are conducted through MyInfo1.com daily. For more detailed information on this customer service website, visit MyInfo1.com, call 1-866-434-4253, or contact the Customer Service Manager at josh(at)myinfo1(dot)com.