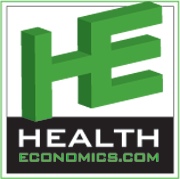 Are all the stakeholders ready and able to conduct, disseminate, and review these studies?
Ponte Vedra Beach, FL (PRWEB) October 15, 2012
This week's top story from HealthEconomics.Com looks into recent research comparing who's more valuable to the process of showing a drug's value: Health Outcomes Liaisons or Medical Science Liaisons. If salary is an indication, then those professionals (Health Outcomes Liaisons, or HOLs) who work with Payers to establish product value are worth more – about 17% more!
Dealing with Bad Pharma - Another top story looks into a recent book, Bad Pharma by Ben Goldacre, about the pharmaceutical industry's history of failing to publish negative results and tracing the potential consequences of this standard of practice. Various countries are establishing guidelines to address these challenges, but learn about some of the most troubling examples on HealthEconomics.Com News.
An Overwhelming Endeavor? Managed Care Organizations are strongly recommending that pharma manufacturers include comparative effectiveness research (CER) information in all dossiers requesting formulary acceptance of their pharmaceutical products. CER places strong emphasis on real-world safety, clinical effectiveness and cost-effectiveness of alternative health care strategies. Are all the stakeholders ready and able to conduct, disseminate, and review these studies? HealthEconomics.Com looks deeper into these issues.
About HealthEconomics.Com: A pioneer in the field, HealthEconomics.Com is the global authority in healthcare value and market access. Each day, HealthEconomics.Com compiles the latest news, policy updates, resources, conferences, and jobs for BioPharma's professionals involved in health economics, outcomes research, market access, and pricing. A trusted resource, HealthEconomics.Com's comprehensive content is carefully selected by a discerning health economist editor, making it the most visited website for healthcare value and market access in the industry, with visitors encompassing all corners of the globe.
News Media interested in receiving the most current information on healthcare value and market access may obtain a free subscription to HealthEconomics.Com by visiting the site or by clicking on the following link: Subscribe to HealthEconomics.Com Newsletter.