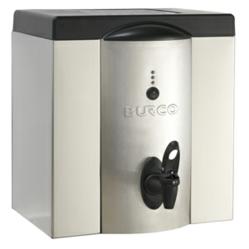 (PRWEB UK) 18 October 2012
CNM Online has come out with advanced range of water boilers which not only provides effective hot water supply but all the more prevents unnecessary dissipation of energy. The superior range of water boilers are constructed by top notch companies and bring functional change in the life at home or office.
Most of the popular and state of the art water boilers are fitted with integrated thermostatic control and an auto reset boil dry safety cut-out. These electronic adjustments ensure safety, as in case of any electric problem, there will be an auto cut off and individual will be saved from electric shocks or any kind of eventuality. The exclusive design of water boilers make them practical for easy wall mounting. The deluxe range of water boilers also has smart digital status displays as well as five water level sensors besides there are extra taps to provide enhanced functionality and ensure convenience.
The featured range of autofiller water boilers in the online inventory at CNM Online consists of Burco 15 Litre Autofill Wall Mounted 3kW, Burco 20 Litre Autofill Counter Top 3kW, Lincat Filter Flow Automatic-Fill Water Boiler, Burco 3 Litre Autofill Wall Mounted 3kW, Instanta Value Counter Top Water Boiler 1500 3kW, Zip Econoboil White, Microboil Standard 3 Litre, Zip Hydroboil White Stove 3, 5, and 7 Litre, Buffalo Auto-Fill Water Boiler 10ltr, Zip Hydroboil Plus White Stove Cool-Touch Tap, Burco 7.5 Litre Autofill Wall Mounted 3kW, Instanta Counter Top Stainless CT4000 6kW and many more.
There is countertop, under sink and wall mounted water boilers besides different types of electric boilers which can be chosen in line the personal requirements. The boilers listed at the online inventory are safe, simple to install and above all quite easy to use. There are boilers which will bring practical efficiency and meet ultimate objective of providing hot water supply. The branded water boilers listed at our website are energy efficient and therefore, will save customers money, time and get good results. The professional water boilers will give users hot water in just few minutes where it takes almost an hour to boil in the electric kettles.
CNM Online is a popular and reliable name when it comes to high quality and stylish range of water boilers. Besides the water boilers appliances, there is complete range of boiler accessories designed to meet demands of customers.
The products are given top ratings by the customers in their product reviews. For technical advice and support, customers can always get in touch with our trained staff, which is easily reached and ready to offer them finest services at any point of time.
For instant and usable information on water boilers, it is advisable to click on: http://www.cnmonline.co.uk/Autofill-Water-Boilers-c-88.html