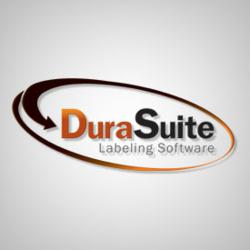 EHS managers, industrial hygienists and safety officers from government, education, healthcare, transportation and manufacturing will be impacted by these new standards...
Portland, OR (PRWEB) October 16, 2012
Global labeling system manufacturer Graphic Products, Inc., has released updates to its DuraSuite labeling software to align and comply with new chemical labeling and storage guidelines, both for HazCom 2012 (Domestic) and Globally Harmonized Standard (GHS International). Both standards were updated in April 2012, and require specific label formats. The new software release applies to DuraLabel industrial label printers.
In order to align with the GHS, two systems are currently in place: HazCom 2012 (for shipping chemicals within the United States) and GHS (the international standard). The new HazCom 2012 standards will not become enforced until 2015, but according to the schedule below, laboratory and chemical manufacturers must begin to change the way their chemicals are labeled.
The phase-in period, per OSHA, under the revised Hazard Communication Standard (HCS) is as follows:

December 1, 2013: Employers must train employees on new label elements and the safety data sheet (SDS) format.
June 1, 2015: Chemical manufacturers, importers, distributors and employers must be in compliance with all modified provisions but may continue to ship manufacturer-labeled products until December 1, 2015.
June 1, 2016: Employers must update alternative labeling and hazard communications programs as necessary and provide additional employee training for newly identified physical or health hazards.
"EHS managers, industrial hygienists and safety officers from government, education, healthcare, transportation and manufacturing will be impacted by these new standards," said James Serrano, GHS Resource Advisor for Graphic Products, Inc. "Our goal is to take the worry and stress out of the adoption process."
Changes have been made because, while chemical manufacturing historically has had a single system that complied with both international and domestic standards for handling hazardous chemicals, the chemical hazards were not easy to identify for the recipients, emergency responders and employees that may have been exposed to them. To address these issues both HazCom 2012 and GHS standards now require chemical manufacturers and importers to label chemical containers with the following:

Harmonized signal word
GHS pictograms
A hazard statement for each class and category
A precautionary statement
Supplier Information including phone number
Between updating label and safety sheet data, training, and management transition costs, the change in standards will cost U.S. industry an estimated $201 million a year on an annualized basis, according to OSHA.
DuraSuite allows users to begin selecting hundreds of chemical names from a database immediately instead of waiting until mandatory compliance is fineable.
DuraSuite is provided at no cost with the purchase of DuraLabel printers, so users can easily create labels for transporting chemicals regardless of the chosen container or mode of transportation.
Here are key software features and benefits:
Drop-down menu to select from seven HazCom and four GHS compliant labeling templates
Search function to help users choose chemical by name, CAS, EC or UN number
More than 1500 chemicals preloaded in the database to reduce entry time -- more chemicals than any other labeling software on the market
WYSIWYG (What you see is what you get) view for accurate layout changes
Little to no learning curve with familiar tool function -- edit, save and delete.
Software applies specific compliance rules to the label generating symbols, statements and hazard signal words automatically from the input of any GHS-formatted SDS.
DuraSuite users can access the GHS/HazCom updates by visiting http://www.duralabel.com/durasuite/updates.php and downloading the 1.5.5.3 patch. DuraLabel Toro label printer users can call Graphic Products, Inc. at 888.326.9244 to request the upgrade on a flash drive.
DuraLabel systems can be used to generate pipe marking, OSHA safety standards, arc flash, wayfinding, lockout/tagout, mine safety, wire marking, NFPA, barcoding, floor marking and custom labels. Every DuraLabel printer purchase includes a three-year warranty, DuraSuite label creation software and free technical support for life.
Graphic Products manufactures industrial labeling equipment for global companies such as Amazon.com, Boeing, Intel, Proctor and Gamble, Johnson and Johnson, and Toyota. With more than 50 types of labeling supplies, Graphic Products, Inc. helps companies solve communication problems in the toughest industrial environments.