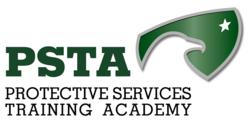 What many of those companies are now doing is bringing in the end user to help design the products. Companies are monitoring the discussion boards and product review sites looking for new and innovative ideas from their customers."
Upper Marlboro, MD (PRWEB) October 16, 2012
On a new podcast found on the Protective Services Leadership Insights section of the Protective Services Training Academy web site, security equipment, gear, and supplies expert Jerry Immler addressed trends he is seeing with new product introductions to support the Protective Services industry.
Immler discussed how product manufacturers, who would traditionally develop and launch products in a vacuum with little end-user involvement, are now forging closer bonds between users and vendors, due to the rise of customer input on the Internet. Immler said, "What many of those companies are now doing is bringing in the end user to help design the products. Companies are monitoring the discussion boards and product review sites looking for new and innovative ideas from their customers."
Immler, who sees thousands of products on a yearly basis in his role as the manager at the PSTA retail store, also discussed how there's a lot of crossover technology from the military being commercialized now. "Of course, this has been happening for centuries, but with the recent advances in certain technologies discovered on the battlefield in the warzone and the increased focus on homeland security, many new and affordable products have made it to market. We're tracking the ones that make useful sense for PSOs."
Immler also discussed the rapid development of video surveillance and audio capture technology and how many protective service companies and law enforcement agencies are adopting new video products into their operations.
Immler regularly posts his thoughts and insights on products, equipment, gear, and supplies that affect protective services professionals. His blog posts can be found on the PSTA web site here.
Click here to listen to the podcast.
Jerry Immler is a recognized expert on protective services equipment, gear, and supplies. In his role as retail sales manager at the PSTA, Jerry reviews thousands of new, interesting, and state-of-the-art product offerings including weapons and ammunition, clothing, accessories, and training supplies.